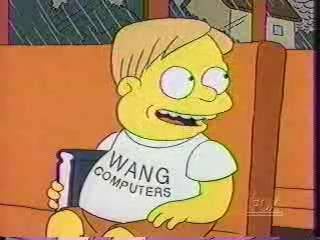 Portable, convenient and deadly; the iPod Shuffles make quick work of the muggers. As in, they're dead, and now you're a murderer.
You flee the country with $25,000,000 in cash and whatever office supplies you could fit into your pockets. You manage to eek out a living serving as CEO of a small Chinese electronics manufacturer.
Surprisingly enough, Wang Dong Machining becomes an OEM supplier of Apple products, including laptops and desktops. After a few years worth of experience, you decide to make systems under your own brand name. You shorten the Wang Dong Machining monicker, and Wang Computers was reborn.
THE END Back to the start?