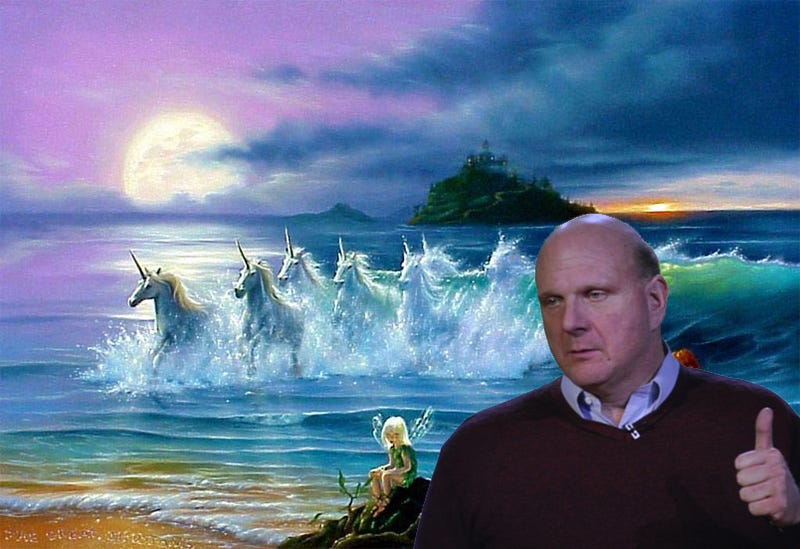 So I stole Wilson's memory card full of pictures from the Steve Ballmer keynote. You know what that means: a Photoshop Contest at Ballmer's expense!
Here are your source files. Now use them to place Herr Ballmer in either a wonderful, happy fantasy land or a searing, horrific hellscape. Your choice!
Send your entries to me at contests@gizmodo.com with the subject line of "Fantasy Ballmer." Save your files as a JPG, PNG or GIF, and name it FirstnameLastname.jpg, using whatever name you want to be credited. Send everything over by next Tuesday, at which point I will choose the winners and post the best in the Gallery of Champions. Get Ballmering!