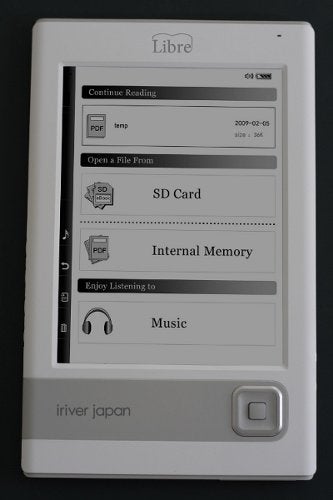 Japan is not new to ebooks—Sony has touted the technology overseas for some time—but with the Kindle 2, everyone is jumping on the eBoook/E Ink bandwagon, including iRiver. UPDATE
The iRiver Libre doesn't feature EVDO or a QWERTY, but it is a white-framed eBook that reads PDFs, plays music and features SD-expandable storage. It's also controlled by a single joystick.
And as long as that joystick works well enough, we're interested to see how much the Libre costs whenever iRiver decides to release it. I mean, Amazon isn't the only company in the world, people. [engadget via DVICE]
UPDATE: As our sharp-eyed readership pointed out, this product appears to be a mere reskin of another, the eSlick.