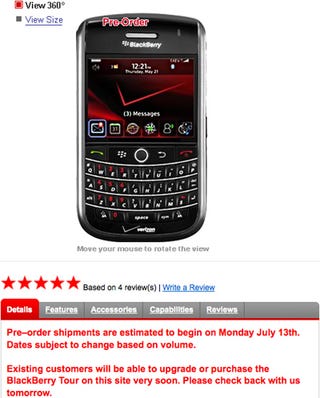 Behold, the power of bad press! Verizon is now set to offer pre-orders of the upcoming BlackBerry Tour to existing customers in the very near future.
While yesterday had Verizon reps telling us that the Tour would only be available to new customers or Verizon customers at the end of their contracts, the site has since been updated:

Existing customers will be able to upgrade or purchase the BlackBerry Tour on this site very soon. Please check back with us tomorrow.
There we go, that makes a lot more sense. [Verizon via Boy Genius Report]