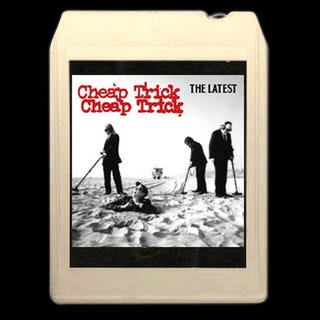 How's this for lucky timing! In the midst of our Gizmodo '79 theme week, legendary power-pop act Cheap Trick is releasing their latest album (coincidentally entitled The Latest) on a very late-'70s medium: 8-track cassette.
The retro format is pricier at $30 compared to the digital or CD formats, and not too many people still own 8-track decks (well, except for me), but it's definitely a collector's item. You can pre-order it here. [CNET]
Gizmodo '79 is a week-long celebration of gadgets and geekdom 30 years ago, as the analog age gave way to the digital, and most of our favorite toys were just being born.