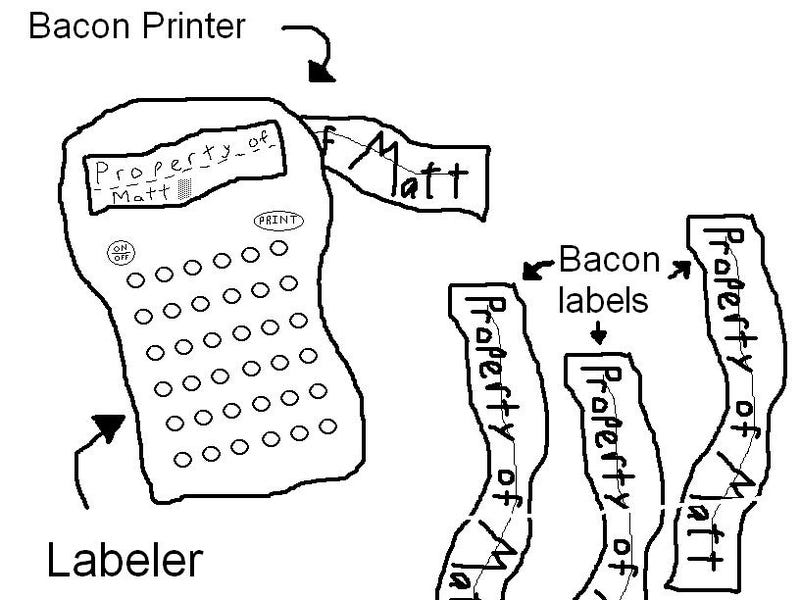 Matt O'Neal gets the first place because 1) his idea actually makes sense and 2) I want someone to do this bacon printer for real.

Second place, for its gadgetry nature and completely absurd crappiness goes to this anonymous happy gadget.

Azzy seems to be obsessed with Adam Frucci. I can't blame the guy. That's why he gets third place, and an honorary mention for being one very sick person.

If this was a contest for really sad wishes, Bobojuice would have won.

Whoever sent this in, the Grand Canyon doesn't look like the I-95, dude.

Nice try, but obviously you didn't see The Fly, Levi.

Why would I want to censor porn, Ramon Freitas? You are FIRED.