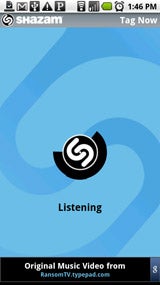 What's that song playing in the background? Hold your phone up, and Shazam will tell you. It's magic that never gets old.
FREE
---
From the App Developers: Create music moments. With Shazam you can identify music tracks, store them, and buy them; plus you can learn more about the artist and connect to their MySpace page.
<< Scan QR code to get the app!