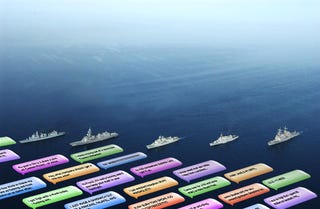 T-Mobile is catching flak for abruptly banning its customers from receiving text updates from WeedMaps, an opt-in service that points you in the direction of the nearest legal medical marijuana dispensary. Does T-Mobile have the right to stifle legal smokers?
Ez Texting, a firm which specializes in carpet bombing you with mass-texted advertisements (TEXT CUPCAKE to 3424 FOR MORE INFO ON CUPCAKES), represents WeedMaps, and has filed suit on its behalf. According to court papers, T-Mobile has confirmed the blockade, and despite attempts at negotiation, is not budging: if you're a T-Mobile customer, you're going to have to score your weed somewhere else.
Is this legal? It's worth keeping in mind that WeedMaps, ostensibly, makes use only of authorized dispensaries in states where such use is permitted. The service cannot be considered spam, either, so T-Mobile can't say it's protecting its customers from that.
So what is it protecting them from? Gigi Sohn, of consumer rights group Public Knowledge, says the blockade "is yet another example of a totally arbitrary decision by a carrier to block text message calls between consumers and organizations they want to communicate with." But I'm not sure how "totally arbitrary" it is—this sounds to us like more corporate information whitewashing for the sake of PR. [NY Times]