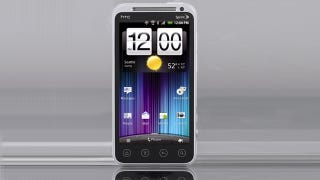 Sadly, Labor Day was last week, and that means two things: summer is over, and it's no longer fashionable to be caught wearing white slacks (which we're sure you do quite often). Here's how you can avoid early-onset S.A.D.: the white HTC EVO 3D is available exclusively from RadioShack for only $199.99*. And if you trade in an eligible smartphone, you'll get $60-$150 off your purchase!
So cure your post-summer blues with a white phone. Click here to get an exclusive HTC EVO 3D from RadioShack all for yourself.
* With new or upgrade 2-year agreement on a select plan with $10/mo. Premium Data add-on. $599.99 unactivated.