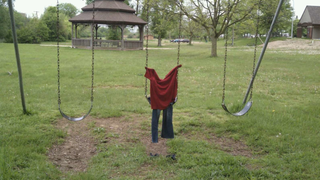 So much news passes before our collective eyes every day that we couldn't possibly cover it all. Mostly because much of it isn't worth covering! But here are a some borderline tidbits we passed on, just in case.
You Can Suck Up Your Voicemails as a Zip File Now
Google Voice is now a part of Google Takeout, which means you can download your call history, contact lists, even voicemails onto your computer. To celebrate, Google does what it does best: make an incredibly twee video!
BlackBerry App World 3.0 Is the Most Boring Amusement Park Ever
Guys, guys, it's getting like an angry mob in here 'cause we're busting out our Torchessss! No? No. Right. RIM's sad broken-winged spirit guide of an app store got UI update today, something literally twos and threes of you have been clamoring for. Also: Twitter and Facebook integration so you can share with your friends what exciting prosumer apps you've discovered amidst your self-loathing. [PocketLint]
Fast 5 Director Bashes "Cheap 3D"
The director of the last eight or so Fast Five installments has finally, finally given his thoughts on 3D, saying that when shoddily implemented it "rips people off." To be fair, the same could easily be said about a shoddily implemented Paul Walker. [TechRadar]
BlackBerry Torch 9850 Lights Up Verizon Sept. 8 for $200
Guys, guys, it's getting like a British person looking for a flashlight in here because we're busting out our Torchesssss! No? Still not? Right. Anyhow, yes, your long Torch 9850 wait ends Thursday, please send reports whenever you start lining up, if you haven't already. [TIMN]
---
Left Behind is our daily collection of chaff we didn't think was quite good enough to post on its own, and why.