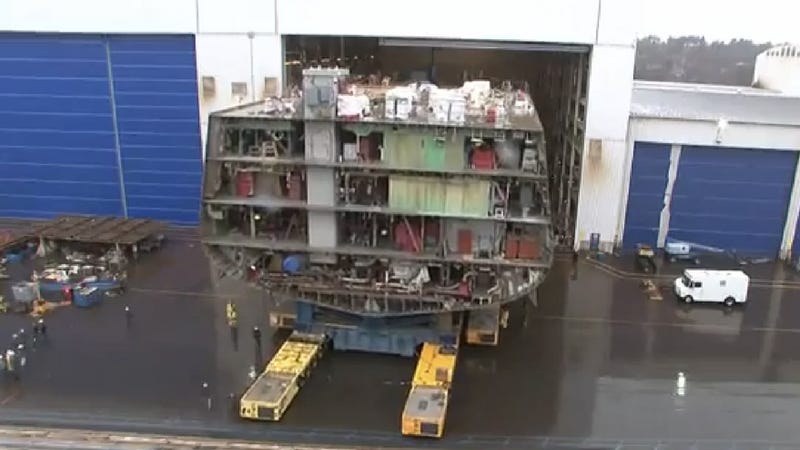 Bath Iron Works are building the new Zumwalt-class stealth destroyers for the US Navy. First they build modules at their Ultra Hall and then they roll them outside to be joined together in complete ships. It seems like a lot of fun.
According to Bath Iron Works, this 4500-ton block is the largest ship module ever moved at their factory. It is part of USS Zumwalt, the first ship of the Zumwalt-class stealth destroyers. There have two thirds of the hull now, which are being put together while they build the last one. [Military]
---
---
This is how USS Zumwalt will look when complete.