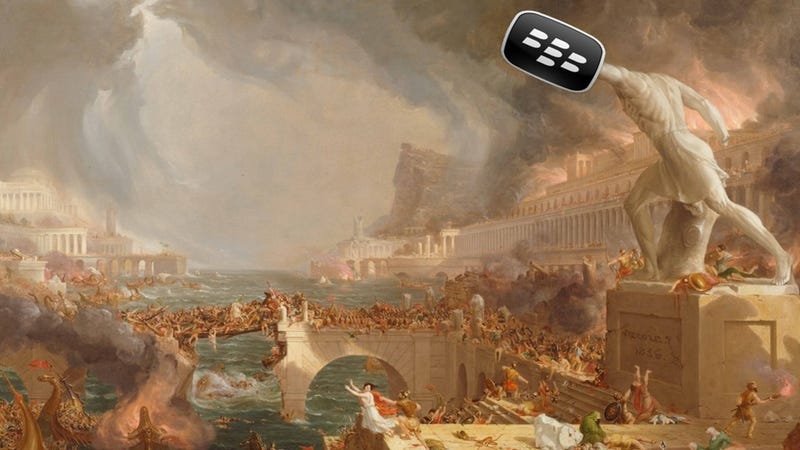 We half expected this morning's BlackBerry World conference to end in a Jonestown-style, Goodbye, jerks! manner, with Thorstein Heins handing out RIM t-shirts and cyanide. Instead, RIM demoed its new operating system and some hardware. Do you give a shit?
We're essentially presented with this: predictive touchscreen text, which is about half a decade old. Mobile multitasking, which is several years old. Finally, a camera app that has a rewind function we'd actually love to see every phone OS pack. It's very cool!
Is any of this news enough? Does the look and feel of BB10 make you want to put it in your pocket? Do you envision using a phone like this, ever? If you're a current BlackBerry owner, are you smiling about the future, weeping, or just staring off into space with vacant eyes? Is reading BlackBerry news like reading news about the propane and propane accessories industry?
In short, does any of this RIM business matter to you whatsoever?