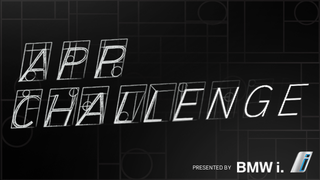 You know that bolt-of-lightning app idea that occurred to you in the shower the other day? Why deprive the world by keeping it to yourself? Enter it in the App Challenge, and your app could become a reality. The August 21 deadline is coming up, so this is your last chance to enter.
App Challenge partner BMW i is looking for apps that are themed around sustainability or design, in keeping with their efficient and elegantly engineered concept vehicles. They've started building out apps to help make your driving experience more efficient — and now they want to see what you've got.
So send your app idea (even if it's already in development), a 300-word-max description, and any supporting images or videos to enter@gizmodo.com with "App Challenge" as the subject line 6 PM ET on August 21. The finalists will be published on Gizmodo, and the winner will get $50,000 in services from Detroit Labs to help bring it to life — with the results unveiled at the GQ Best Stuff of the Year event.
Click here for contest rules. Only open to US residents. Readers may also enter by sending their contact information to Gawker Media, Attn: App Challenge, 210 Elizabeth Street, Third Floor, New York, NY 10012. The contest begins on August 7, 2012 at 11:59am ET and ends on August 21, 2012 at 11:59pm ET. This contest is sponsored solely by Gizmodo.