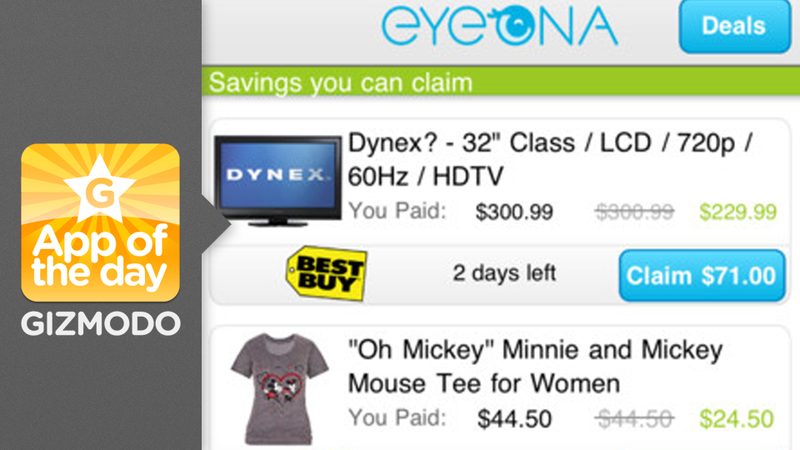 Ever buy something only to see it on sale just a day or two later? You can stop kicking yourself and start cashing in on those price reductions with Eyeona, an app that monitors your purchases even after you've taken the tags off.
What does it do?
Scans the receipts of items you've purchased and when they go on sale, it alerts you know so you can recoup the difference.
Why do we like it?
How many times have you bought any number of things—a sweater, a TV, a cell phone, a bag—only to see it on clearance a week later? If you should happen to notice, you could get your money back. But you might not even realize the sale is happening. Eyeona will let you know. You can also add items to a watch list so you can snag them once their prices are slashed. Anything that puts a little money back in your pocket is a good thing.
Eyeona
Download this app for:
The Best:
Money back
The Worst:
Refunds aren't automatic