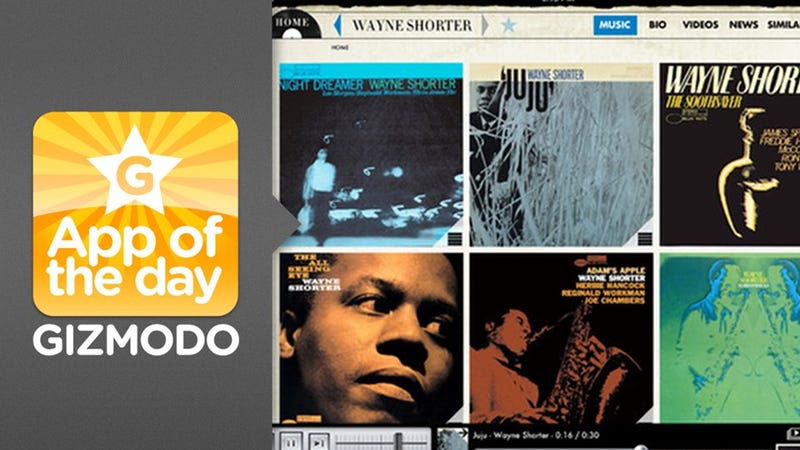 Yeah, we get it. This is the iPod generation, and you won't listen to anything smarter than a Top 40 song by Shakira or whoever the hell is popular right now, but there's a lot of classic jazz that you should really learn more about—if only to impress future dates.
What does it do?
Founded in 1939, Blue Note Records was one of the most influential record labels of the twentieth century. EMI owns the catalog, and this app goes deep on some of it's biggest artists and albums. A $2 monthly in-app purchase grants you access to music, photo galleries, in-depth bios, and historical documents like newspaper articles. As of right now there are thousands of songs in the app and more are added every month.
Why do we like it?
You recognize those iconic Miles Davis album covers—hell, you probably had one hanging in your dorm room—but you don't know the music. It's pretty. Very very pretty. And there is always more to learn. Be a jazz nerd. Join us.
Blue Note
Download this app for:
The Best:
Heady jams
The Worst:
No iphone :(