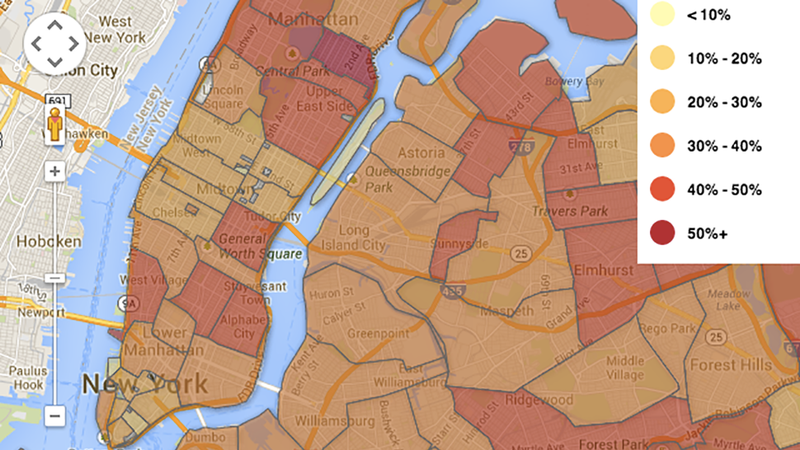 Look, rats are a fact of life in NYC. They're already hanging out in our grocery stores; now, as this map by Steven Melendez shows quite colorfully, they're lounging around in the restaurants in nearly every zip code in The Big Apple. Yeesh.
As Nell Casey at Gothamist explains, Melendez created the map with restaurant inspection data starting from January 1st, 2013. The number of restaurants cited for "evidence of mice or live mice," or "evidence of rats or live rats," was compared to the total number of restaurants in each zip code to find the percentages in the color-coded map.
And the results are pretty hideous. While a few small pockets come out rat-free, a stupefyingly large swath of Brooklyn is wearing an uncomfortably dark shade of red-orange, signifying that more than 30% of restaurants have a ratly clientele.
Click on over to Gothamist for the full interactive Google map. Or spare yourself the heebie jeebies and just ignore it. Sometimes it's better not to know who else loves your favorite pizza joint. [Gothamist]