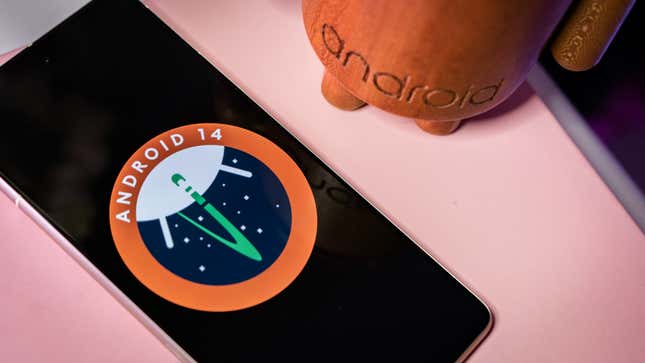 Android 14's second developer preview is now available for download. It's more feature-filled than the previous rendition, which came out last month, with a particular focus on features like being able to log into websites by scanning your face. Sound familiar? And the good news is that we're about a month away from the Android 14 beta, which is the preview for the rest of us.

How to Hide Your Sensitive Images in Google Photos
Android 14 has a particular emphasis on working across different form factors. Google is betting on the foldable scene to help carry Android into this next stage of the mobile platform wars, and it's providing developers with documentation on how to design for different screen setups. But the most user-facing part of this release is the new privacy, security, and localization features—they mostly improve upon what is already available in Android 13, rather than introducing new capabilities entirely.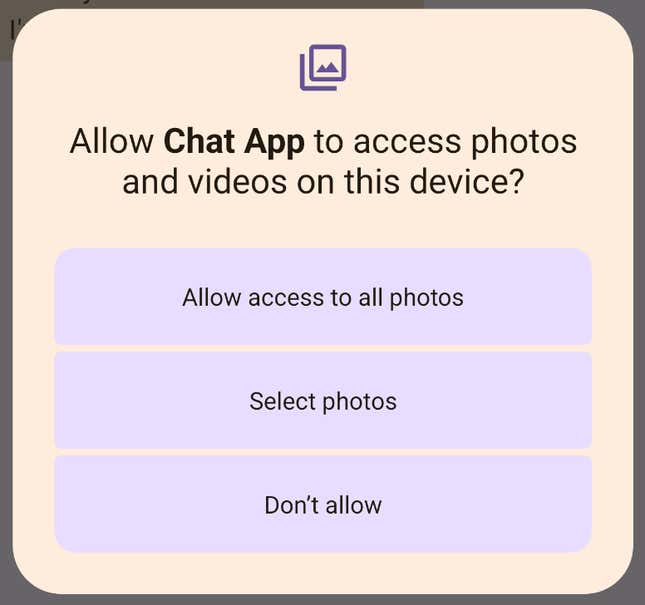 If you're on Android 13, you already know that apps ask you for permission before accessing your photo library. Android 14 will pull an iOS-style move by allowing you to select which photos and files an app can access individually. This is helpful if, for instance, you're using some silly third-party app to make your latest selfie look like Godzilla. You should probably only allow that app to access a few photos at a time. This feature has technically been available through Google Play Services for a while already, and is currently compatible with devices dating back to Android 4.4. But only some apps have been utilizing it. Android 14 will have the feature officially built-in throughout the operating system.

Android 14 will also offer a new credentials manager, which Google hopes will "make sign-in easier" for folks across the operating system. This builds upon an ability already available in Android and even the Chrome browser. Once the update hits, it will make it easier to log in to any account you have stored in your password chain, besides a Google one, with your face or fingerprint. It's similar to iOS letting you log into apps and websites with Face ID. And it's going to make it easier to multitask between different accounts.
As with every software update, Android 14 will offer general usability improvements. Foreground apps—apps you are using or have recently accessed—can now more easily trigger activities in the background without completely taking over your screen. This second developer preview also includes better memory management for the system, allowing the OS to immediately place an app into the cached state so that it's not eating up the battery.
I'm particularly excited about Android 14's ability to dismiss previously un-dismissable notifications in the drop-down shade. Think persistent icons from background apps that won't go away with a swipe. Google says you'll now be able to make them disappear once you unlock the phone. But anything "important to device functionality," like wearables and connected devices, will still hang out in the notification shade.
Per-app language abilities are also getting more robust in the next software update. Google will now offer regional preferences in the settings menu. For example, Americans can set their preferred units for temperature to Fahrenheit, and the phone will keep displaying it that way even if they visit Europe. Prior to this, the temperature unit would automatically swap over if your phone saw you were in a region that uses Celsius.
There is more to the Android 14 developer preview. If you want to dig into it yourself, you can flash the second Android 14 developer preview onto your Android device. However, I advise you against doing this on your daily driver. The developer preview is available for Pixel 4a devices and up. Or, wait a month until things are a tad more stable for the official Android 14 beta. Google says on its developer timeline that the beta will hit sometime in April.