The first significant update for Android Wear is now rolling out, and it all lines up nicely with a rumor we heard early last month. Most significantly, the update brings offline storage for your music, enhanced Bluetooth pairing, and support for Wear watches with GPS. Basically, Android Wear really wants to be your running buddy.
With the update, you'll now be able to save a chunk of your music directly to your Android Wear watch using Google Play Music. No, you won't be able to get your whole music collection on there, but the current crop of Android wear watches (the Moto 360, the LG G Watch, and the Samsung Gear Live) all have 4GB of built in storage, and even if much of that is taken up my system stuff, there's still plenty of room for a handful of albums.
You'll also now be able to pair your watch directly with a set of Bluetooth headphones, so you can listen to the music without having your phone around. The other big addition is GPS support. Wear now supports watches that have built-in GPS. So that means you could start a running app on your watch, fire up some tunes, and track your whole run while your precious smartphone is lying safely at home, not drowning in your sweat.
Now, none of the three Wear watches available up until now have had GPS radios so that's not going to help them much, but starting today, you can pre-order the Sony SmartWatch 3, which is the first Android Wear watch to support GPS. The pre-order page is live now on Verizon's website, and it will be on the Google Play Store soon, too, for the price of $250. It looks like a pretty sweet watch, and we're looking forward to getting our wrists on it.
G/O Media may get a commission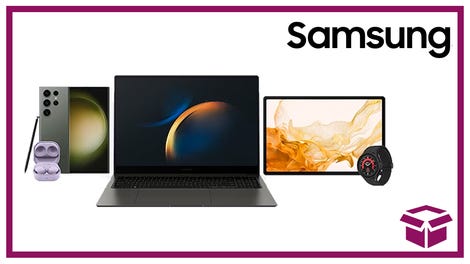 24 hour deals
Discover Samsung - Daily Deal
To celebrate all these glad tidings, Google aims to highlight just how many Android apps can now leverage Wear watches, and it's more than just a handful. The company claims that "tens of thousands" of Android apps are now enhanced for Wear, which is no small number. It's certainly more than any other smartwatch platform out there to date. To help separate the wheat from the chaff Google has put together some curated lists of apps to help you find the Wear-enhanced apps your looking for. The lists include:
Not bad. We'll be playing with the update as soon as it rolls out to our watches and we'll let you know if we spot any more significant improvements. If you have an Android Wear watch, you should see a notification to update the software sometime in the next few days or so. [Android Blog]