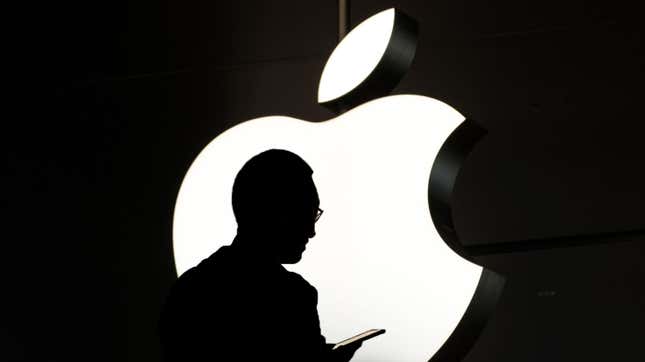 Apple has warned employees to steer clear of OpenAI's viral chatbot ChatGPT as the company worries that the AI could leak confidential company information while its engineers are rushing to develop an in-house large language model.

Is This the End of Apple's Lightning Cable?
The news comes from The Wall Street Journal, which obtained internal documents from Apple. While the document forbids employees from using ChatGPT, it also prohibits them from using the Microsoft-owned GitHub Copilot, an AI code writer. Sources also told the Journal that Apple, like every big player in tech, is interested in building its own large language model. As Insider notes, Apple purchased two AI startups in 2020 for $200 million and $50 million, respectively.
Apple and OpenAI did not immediately return Gizmodo's request for comment on the ban.
Apple's primary fear appears to be a data breach of some kind as employees may opt to use ChatGPT for ideas or to debug code. When a user inputs data into a large language model like ChatGPT or Copilot, that data then gets sent back to the model so it can improve itself. Earlier this month, Samsung said that its own internal data had leaked because staff members were using ChatGPT.
Amazon was one of the first big tech companies to ban employee use of ChatGPT earlier this year. A company lawyer reportedly informed employees of data that resembled Amazon code that was spotted in ChatGPT responses. Some companies, however, have leaned blissfully into the AI hype. Akash Nigam—CEO of web3 avatar startup Genies—has apparently opted to spend over $2,000 per month on ChatGPT Plus subscriptions for every employee at the company in a bid to increase productivity.
Want to know more about AI, chatbots, and the future of machine learning? Check out our full coverage of artificial intelligence, or browse our guides to The Best Free AI Art Generators, The Best ChatGPT Alternatives, and Everything We Know About OpenAI's ChatGPT.