•Loewe's Artistic Display LCD With Built-In Speakers and Sub
•Marimekko Texture Mouse
•Red Digital Cinema Camcorder Sensor Reveals First Footage: 4K Digital Cinema for $17.5K?
•General Dynamics GoBook XR-1 Rugged Notebook
•Color Phasing Light Speakers Keep the Party Moving
Deadly Mississippi Tornado Kills More Than 2 Dozen | Extreme Earth
Comment of the Day: Jangl By Tak Elements

"This is a fantastic idea. The potential uses are myriad. Dating/eBay/Craigslist are obvious applications. How about posting on web sites? Numbers for use during specific events? You can post online and not worry so much about phone spam. Etc.
G/O Media may get a commission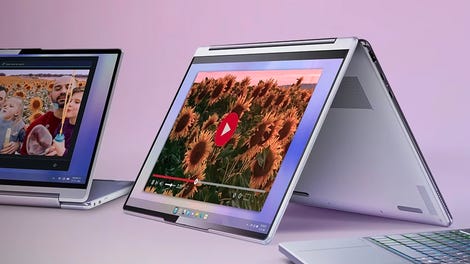 up to 70% off
Lenovo Spring Clearance
It also keeps a log of your calls for you. And provides call screening, call scheduling (don't disturb me at 3:00am), and probably a bunch of other cool features. It is all IP based and carrier independent so they should be able to add cool features as users come up with the ideas.
I'm not sure yet how they'll monetize it, but I can see some easy ways that wouldn't bother me if I were a user. Play an ad while the system locates me, sell me stupid ringtones and ringback tones (which I'll never buy - but some folks will), web site click to call links that provide anonymity for the customer - I can contact them w/out disclosing my real number so they can't hassle me later. Plus it should work with Skype and other SIP phones, plus VOIP systems as well as POTS.
I haven't had a "I wish I'd thought of that" moment in a while. This one ranks up there.
Note: Its still in beta. You can go to their site to "register" right now, but it will simply put your email in a queue and let you know when it goes live or to a public beta. Don't get confused when you click on something and it gives you a number. Its giving you a number to connect to a current Jangl user (at least that was my experience)."