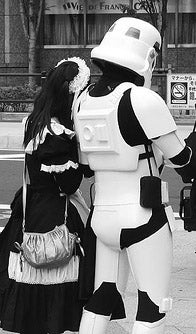 So THAT'S how you join the dark side!-trunk666.
According to the BBC over 62% of Music Executives believe in DRM-free downloads. And this was before Steve's anti-DRM manifesto.
Guitar Hero II Associate Producer, Ted Lange, is making some bold claims regarding downloadable content on the 360. He said in an interview that it will have more downloads available then any other game to date. I wonder if he is just talking about just Xbox games?
Remember that Russian principle that had 12 of his schools computers filled with $10,000 worth of pirated Microsoft software?
The charges have been dropped, which could have amounted to over $10,000 dollars in fines and as much as 5 years in prison.
AOL's CFO, Steve Swad, has left the company to "pursue an opportunity in the growing private-equity field". Basically the guy is just bored and wants to try his hand at something else. Wouldn't you be too if you spent the last 4 years at AOL?