It's been nearly 13 years since Doctor Who returned from cancellation, which means it's also been nearly 13 years since Christopher Eccleston made his shock exit as the Ninth Doctor. In the years since Eccleston has kept mostly quiet about why he left the show after just one season, but he's now revealed the full extent of what caused his departure.

Speaking candidly to the Radio Times, Eccleston revealed that the on-set tension that led to his departure being abruptly announced after just one episode of the new series had aired (an announcement that created even more problems, when the BBC forged a comment from Eccleston to rush out to the press) actually started way earlier than he'd previously let on. In fact, Eccleston described his relationship with Showrunner Russell T. Davies as "irrevocably damaged" before the first block of filming had concluded:
My relationship with my three immediate superiors—the showrunner, the producer and co-producer—broke down irreparably during the first block of filming and it never recovered. They lost trust in me, and I lost faith and trust and belief in them.

Some of my anger about the situation came from my own insecurity. They employed somebody [as the Doctor] who was not a natural light comedian. Billie [Piper], who we know was and is brilliant, was very, very nervous and very, very inexperienced. So, you had that, and then you had me. Very, very experienced, possibly the most experienced on it, but out of my comfort zone.
As to why Eccleston has mostly remained silent on the issue until now (that is, until very recently, when he claimed the BBC blacklisted him after his exit from the show, leading to a stint of roles in American TV), the actor says that despite having a potentially irreparable working relationship with Davies due to Who, he promised the showrunner he wouldn't damage Who's newfound success:
When I left, I gave my word to [then-showrunner] Russell T Davies that I wouldn't do anything to damage the show. But they did things to damage me. I didn't criticise anybody.
G/O Media may get a commission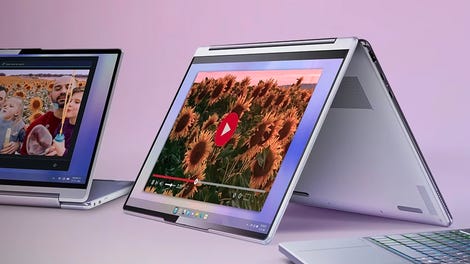 up to 70% off
Lenovo Spring Clearance
The situation regarding Eccleston's exit was already tragic, but hearing the actor reveal the extent of just how poorly his time on the show went—especially his fears about his portrayal of the Doctor, which turned out pretty damn fantastic despite them—just makes it all the sadder.
[Radio Times via Doctor Who TV]