Every man and his dog is aware that Condé Nast has been working on iPad magazine apps for their popular titles such as Wired and GQ, but apparently we'll see GQ's April issue available (presumably) this month.
According to the NY Times, they're expected to announce details concerning their internally-developed iPad magazines today—all of them but Wired, which was developed with Adobe—via a company-wide memo. The info won't be kept on lock-down I'm sure, so by the end of the day we should have more firm details—like just how much Condé Nast will be charging, and whether subscribers will get free access to the iPad version of the mags.
The reason they're doing two flavors of digital magazines—a glamorous one with Adobe for Wired, and one that's essentially glorified iPhone apps for every other rag—is because of Adobe's unsteady relationship with Apple. Conde Nast's CEO told Peter Kafka he can't go full-steam-ahead with Wired's vision, so they're taking "two parallel development tracks going until the relationship between Apple and Adobe is clear." Though, given the choice, Conde would go the Adobe route.
The way they're hoping to get around the subscription problem—that is, the lack of access to juicy subscriber details through iTunes—is that they're hoping to get people to register through GQ.com or whichever magazine. But they're still working out what ad units are going to look like, so expect the first year of digital mags to experiment pretty aggressively with advertising to figure out what works.
G/O Media may get a commission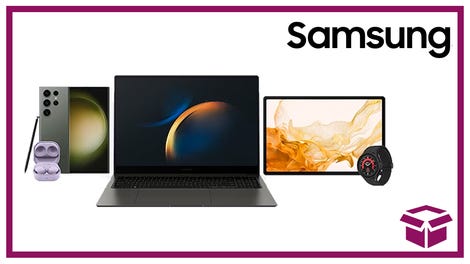 24 hour deals
Discover Samsung - Daily Deal
GQ, which already has a popular iPhone app, will be the first title available to the public, with Vanity Fair and Wired's June issues available (I'm guessing) in May, and then The New Yorker and Glamour sometime in summer, all sold through iTunes. Wired, being the tome of internet-savvy readers, will also be up for grabs via "non-iTunes formats." [NY Times, MediaMemo]