A British teenager who gained notoriety for hacking a number of high profile United States government employees including former CIA director John Brennan and former director of intelligence James Clapper was sentenced Friday to two years in prison.
Eighteen-year-old Kane Gamble pleaded guilty to 10 separate charges, including eight counts of "performing a function with intent to secure unauthorized access" and two counts of "unauthorized modification of computer material," the Guardian reported.

Gamble, otherwise known by his online alias Cracka, was 15 at the time that he started his hacking campaigns. The alleged leader of a hacking group known as Crackas With Attitude (CWA), Gamble made it a point to target members of the US government. According to the Telegraph, he once told a journalist, "It all started by me getting more and more annoyed about how corrupt and cold-blooded the US government are so I decided to do something about it."
The young hacker's group managed to successfully gain access to ex-CIA director John Brennan's AOL email account. A member of CWA told Motherboard at the time that breaking into the account was "not hard at all" and that "a five-year-old could do it."
The group hacked a number of accounts belonging to former Director of National Intelligence James Clapper, including his personal email, his wife's email, and his phone and internet provider account. The hackers allegedly made it so every call to Clapper's home phone would get forwarded to the Free Palestine Movement.
G/O Media may get a commission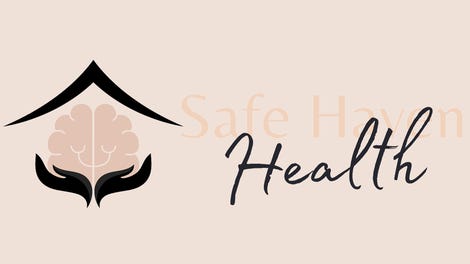 Addiction counseling
Safe Haven Health
A third victim of CWA, Amy Hess, served as the executive assistant director of the FBI's Science and Technology branch. The Leicester Mercury reported she had her internet service provider account hijacked by the hackers, which they allegedly used to download several movies including Hackers, V for Vendetta, and a pornographic film.

According to the Guardian, Gamble and his associates also targeted Mark Giuliano, a former deputy director of the FBI; Avril Haines, a deputy national security adviser to Barack Obama; and John Holdren, Obama's senior science and technology adviser.
Over the course of the hacking campaign, Gamble and other members of CWA got their hands on a number of sensitive documents that contained information about military and intelligence operations in Iraq and Afghanistan. The group also published the contact information of more than 2,000 federal and local law enforcement agents.

While Gamble claimed in court that he was "naive" and never intended to harm any of his victims, the judge wasn't buying it. According to the BBC, the judge described Gamble's hacking efforts as "an extremely nasty campaign of politically-motivated cyber terrorism" and called Gamble the leader of a "cyber gang."
Despite claims that Gamble has turned a new leaf and has already attempted to make good use of his technical knowledge by disclosing potentially dangerous security bugs to companies, the judge sentenced the teen to two years at a youth detention center.

Gamble got off easier than one of his cohorts. Last year, a member of CWA based in the US was sentenced to five years in prison by a federal judge.