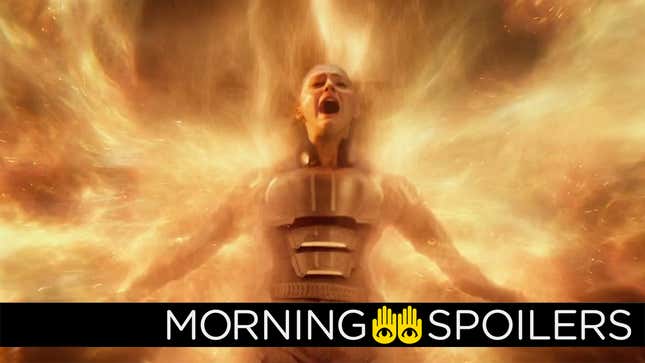 Wonder Woman gets another new TV spot. It looks like Robert Zemeckis is definitely not directing The Flash. One major character will not be a part of any show in the Arrow universe next season. Plus, new pictures from Valerian and The Dark Tower, another Stan Lee cameo, and a new teaser for Twin Peaks. To me, my Spoilers!


X-Men: Dark Phoenix
Omega Underground reports Anna Paquin's Rogue will be recast for the film, with a younger actress coming in to play a version of the character that presumably syncs better with the latest film's timeline than Paquin's version of the character would.
The news seemingly comes from some recently discovered audition videos that hint at a recasting—one in particular features an actress reading for a character in the film codenamed "Marie," which could be a hint at Rogue's real name, Anna Marie. It's not completely confirmed yet, though, so take it with the regular pinch of salt.
---
Aquaman
GQ spoke to Jason Momoa about his take on Aquaman:
We've never really seen anything from this guy before, so it's fun to have a level playing field. There aren't like four Aquamans before me. I get to set the tone for it.

The guy was never really accepted on land, and he was never really accepted in Atlantis. He's a half-breed. But he's the best of both worlds. He just doesn't know how to handle his powers. So it's kind of a coming of age for a young man to a man, or a man to a king. He's lost a lot of things and he's got to cope. He's an outsider.
G/O Media may get a commission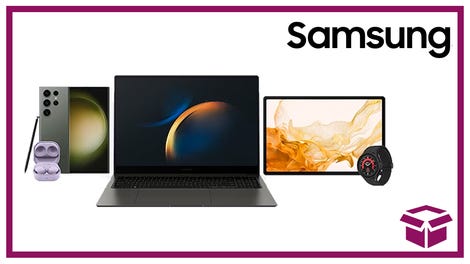 24 hour deals
Discover Samsung - Daily Deal
---
The Flash
Robert Zemeckis has signed on to direct an untitled project with Steve Carell described as "the moving true story of one broken man's fight as he discovers how artistic imagination can restore the human spirit." So, definitely not The Flash, as previously rumored. [Variety]
---
Avengers: Infinity War
A set video of Spider-Man half-heartedly swinging into action has hit the web. The below account claims it's footage of a new updated Spidey suit for the film, but it's so blurry we haven't the faintest idea if that's actually the case.



---
Guardians of the Galaxy Vol. 2
The Guardians and a captive Nebula come face to face with Ego, the Living Kurt Russell, in a new clip.
---
Valerian & the City of a Thousand Planets
Here's another new poster for the film, which is leaning heavily on the fact its titular character's name begins with the letter "V." [Screen Rant]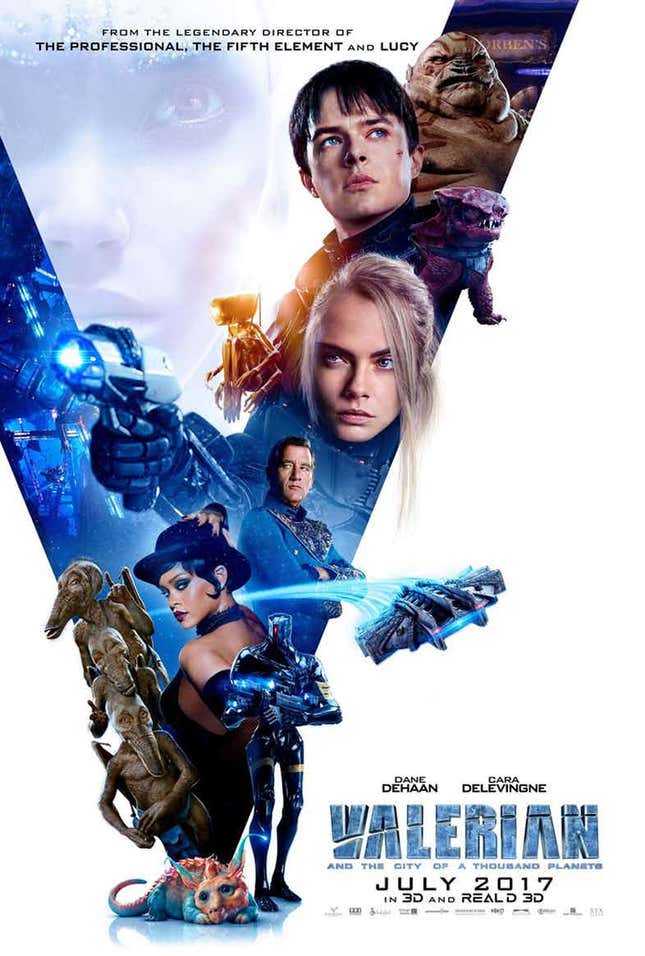 Meanwhile, here's a new picture of Cara Delevinge being enchanted by a space butterfly, courtesy of Yahoo.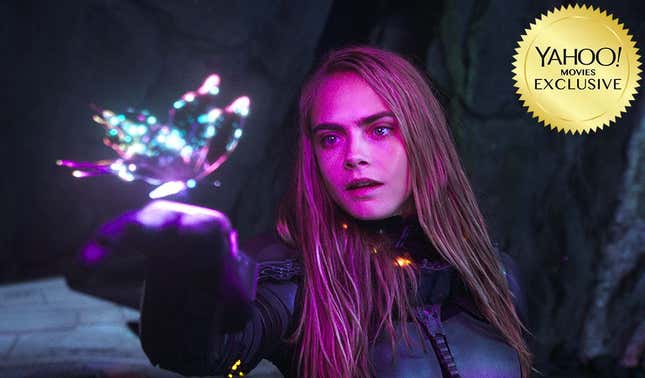 ---
The Dark Tower
Yahoo also has a new picture of Idris Elba as the Gunslinger: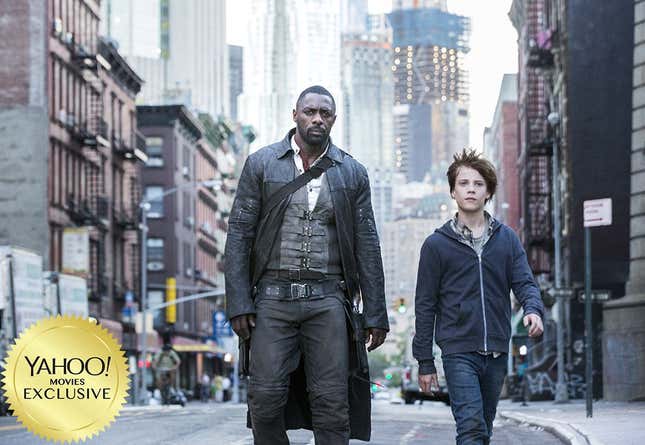 ---
Tremors 6
Michael Gross says Tremors 6 has a January 30, 2018 release date.
---
Wonder Woman
Warner Bros. has just released four stills and two BTS photos. See the rest at the link. [Screen Rant]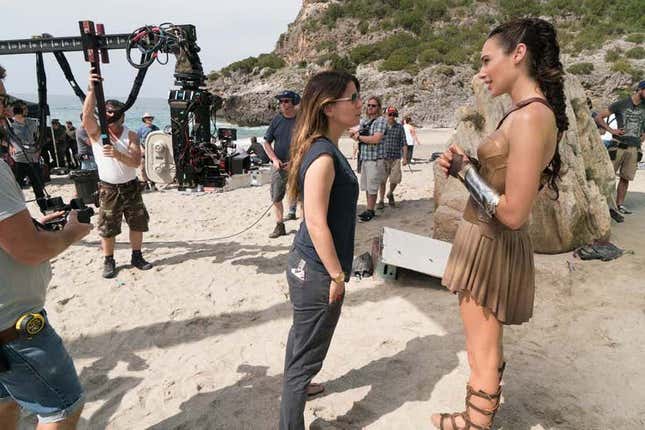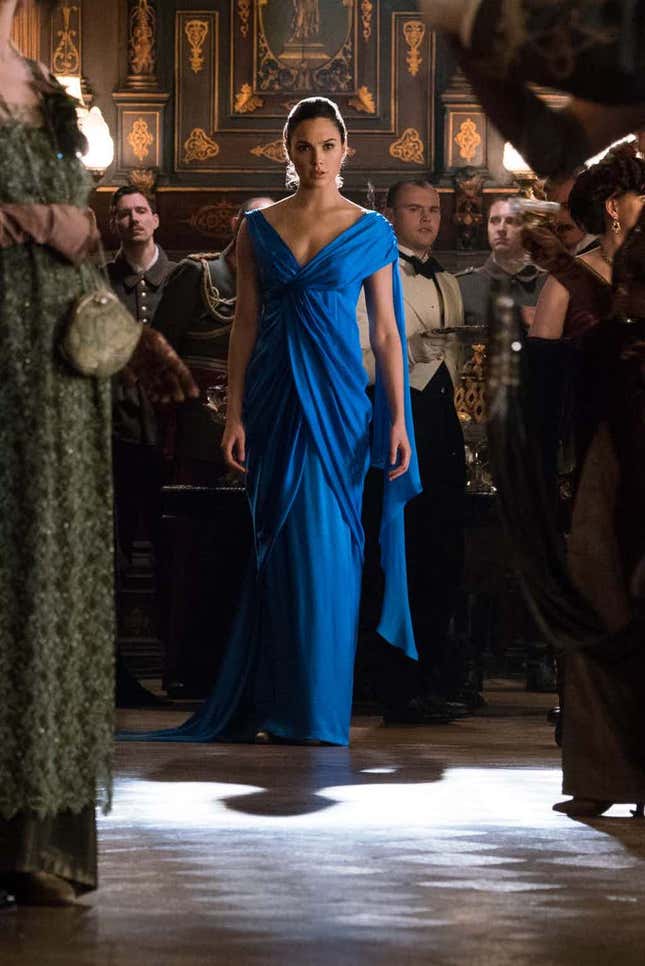 Diana discusses her New 52-flavored origin story in another TV spot.
---
War for the Planet of the Apes
In an interview with Los Angeles Daily News, director Matt Reeves compared Caesar to Batman:
It's a strange thing to be involved in the two franchises which were the two that I was connected to most as a child. I just was obsessed with Batman when I was a kid. What I find so interesting about him as a character is that, as far a superhero goes, he's not superhuman, he is a person. And he is a tortured soul who is grappling with his past and trying to find a way to be in a world that has a lot that's wrong with it and trying to find a way to reconcile all of that … That is a really powerful character, in the same way that Caesar is such a powerful character.
And here's a new still from the film, courtesy of Entertainment Weekly.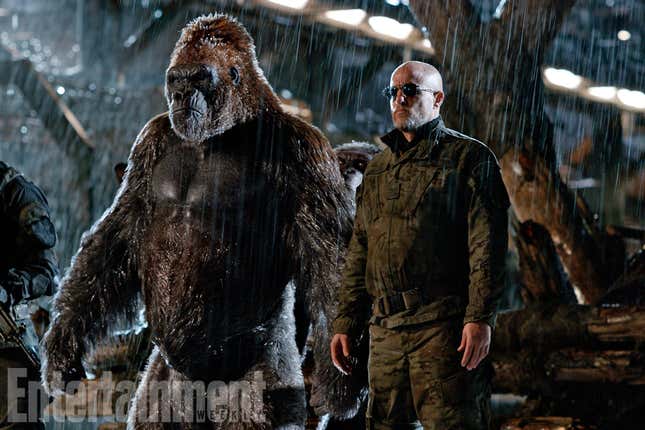 ---
Rampage
Dwayne Johnson, wrapped in chains and mid-workout, decided that this was the perfect opportunity to reveal some new story details about the movie.
---
Mission: Impossible 6
Some set video of Tom Cruise showboating on a motorcycle has leaked online.
---
The Black Room
Here's a new clip from the Natasha Henstridge/Lin Shaye supernatural horror film.




---
Game of Thrones
While speaking with Tom Green on The Hits Radio, singer-songwriter Ed Sheeran revealed the details of his cameo. Spoilers: He sings.
I just do a scene with Maisie. I sing a song and then she goes, "Oh, that's a nice song."
---
Doctor Who
In an interview with TV Guide, Stephen Moffat claims he still does not know who the incoming Doctor is. Makes sense, considering he's not the guy who's responsible for casting it:

You'll have to ask [incoming showrunner] Chris Chibnall. I honestly am out of the loop and have purposefully remained so on what Chris is up to with the recast, because my advice to him was you only tell people what you're thinking if they absolutely need to know it. I don't need to know it so don't tell me or I might accidentally say something on the bus. I have absolutely no idea what the plans are.
Meanwhile, here's a creepy new clip from next week's episode, "Knock Knock," which will have an optional 3D surround soundscape audio track for viewers who would like to experience the horror of lots of knocking through the magic of binaural sound.
---
Twin Peaks
Familiar haunts return in the latest cryptic teaser for the show.
---
Arrow
John Barrowman has revealed he will not be a part of the Arrowverse next season.
Meanwhile, Oliver and Felicity have to work out their differences while stranded in a bunker together in pics from this week's episode, "Underneath." More here.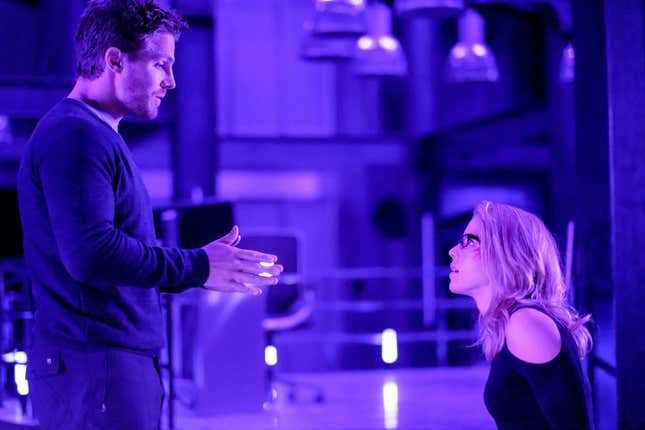 ---
Black Mirror
Hannibal's David Slade will direct an episode next season.
---
Gifted
Stan Lee will have also have a cameo, according to Bryan Singer.


---
Once Upon a Time
Here's another trailer for the long-awaited musical episode.
---
12 Monkeys
A few new pics from season four have been posted to Twitter and Instagram by showrunner Terry Matalas.


---
Supergirl
Finally, the CW has released a slate of new pictures from tonight's episode, "Alex." More here.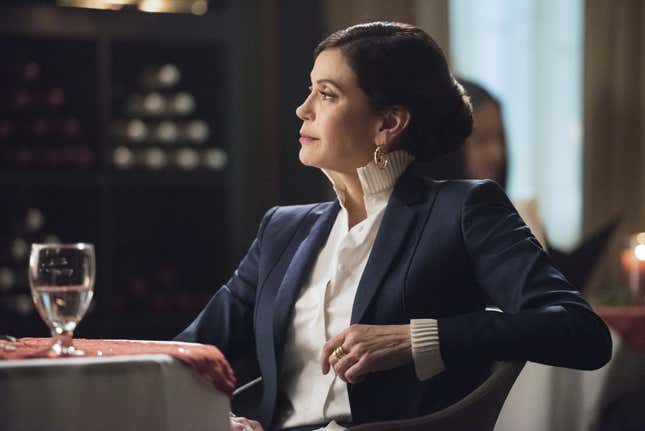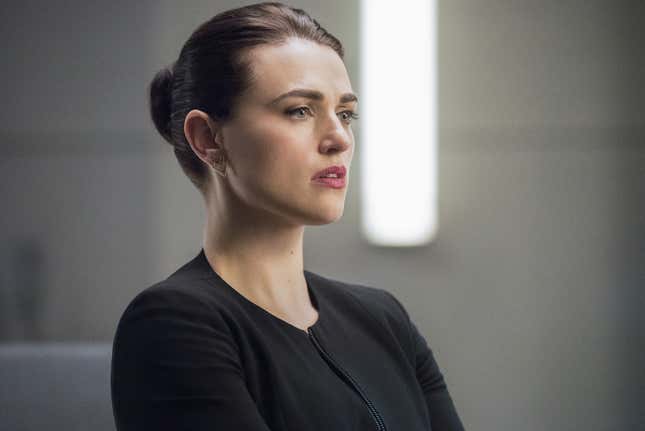 ---


Additional reporting by Gordon Jackson. Banner art by Jim Cooke.