LEDs and CFLs face off yet again. Are netbooks green? Vinod Khosla dishes on the future of Li-Ion batteries. Solar chargers are moving up in the world. And a look at Samsung's Reclaim cell phone.
When trying to determine the greenest option among products, it is important to take into account the whole life-cycle of the product. The U.S. Department of Energy has already released a few life-cycle assessments (LCA) of LED lights and LED maker Osram has just released a new LCA study conducted by the Siemens Corporate Technology Centre for Eco Innovations. Their conclusions are pretty interesting...
Vinod Khosla clarifies his take on the future of Lithium-Ion batteries and the future of energy storage in a guest post. Get the scoop on Li batteries from someone in the know.
We take a look at the Samsung Reclaim and wonder if it's just another piece of greenwash, or worth a double take.
Craving a solar charger for your gadgets but everything on the market so far is a bit clunky? Well, they're getting better.
G/O Media may get a commission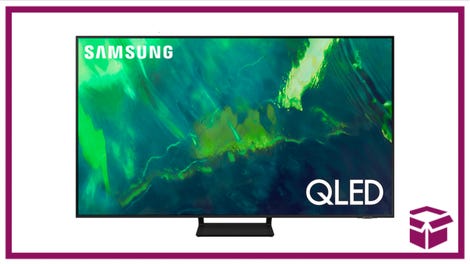 35% off
Samsung Q70A QLED 4K TV
Save big with this Samsung sale
If you're ready to drop some cash on a TV, now's a great time to do it. You can score the 75-inch Samsung Q70A QLED 4K TV for a whopping $800 off. That knocks the price down to $1,500 from $2,300, which is 35% off. This is a lot of TV for the money, and it also happens to be one of the best 4K TVs you can buy right now, according to Gizmodo.
So, are netbooks greener than notebooks or not? We weigh the pros and cons to decide if you're going green if you're on the netbook bandwagon.
TreeHugger's EcoModo column appears every Tuesday on Gizmodo.