This week on TreeHugger, crazy cars, even crazier super homes, a work desk minimalist DIYers will fawn over, "pruned" microchips that run faster, and more.

The Dymaxion Car, Possibly the craziest car project we've seen.

In a fairly rare interview, the creator gives insight on what it took
to build a bullet-shaped 11-seater car.
Integrated
"Shopping" Bag In Award-Winning Bicycle
You might be able to hack this yourself, but the built-in version looks awesome.
Clever
Flatpack Furniture is FOBricated With Ratchet Straps
Any DIYer will fall head over-heels for this desk held together by
tension straps.
"Pruning"
Microchips Cuts Energy Consumption by 50%, Doubles Computing
Speeds
Letting microchips mess up more often offers extraordinary improvements.
G/O Media may get a commission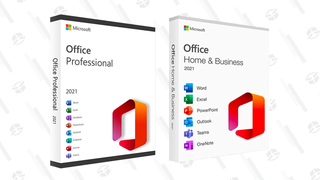 89% off
Microsoft Office Professional 2021 Lifetime License
Dye-Fed
Silkworms Cut Silk Industry's Water Consumption
Yep... silkworms fed fluorescent dye produce luminescent silk. Plus
they'll turn hot pink, or blue, or whatever color you feed them.
Insane
"Home of the Future" Being Built on Roof of Chinese Mall
Will all homes resemble this one, sometime in the year 3000? Eek,
let's hope not! The house of the future has arrived, and it looks like
a rave collided with the set of Jurassic Park. We're doomed!
Hardwood
Floors & Basketball Courts Recycled into Skateboards
Watching basketball, do you ever wonder what happens to the wood
flooring when the court has to be replaced? Well, in the case of the
court at Virginia State University, the maple planks once played on by
the Trojans were recycled, and in an unusual way: they've been remade
into skateboards.
Radiation
Dose Chart by XKCD
You know, just in case you're curious how radioactive you are.
Japan's
Wind Turbines Survive 1,000 Year Earthquake Unscathed
Massive wind turbines stay standing while nuclear plants are busy
melting down. Gee...which energy source feel safer to you?
Japan's
Nuclear Crisis, One Week Later
Worried about a gadget slow-down after the quake? Get a status update
on Japan's status after the country's largest quake in centuries.
TreeHugger's EcoModo
column appears every Tuesday on Gizmodo.