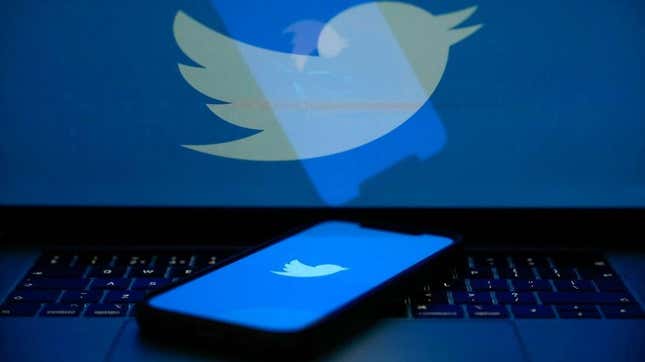 It's time to say goodbye to inactive Twitter accounts, CEO Elon Musk said in a tweet on Monday, in yet another apparent attempt to bring users back to the platform. The number of active Twitter accounts has been steadily decreasing since Musk took over the platform and made a number of unpopular changes including changing the feed's algorithm and eliminating the blue checkmark from verified accounts that don't pay $8 per month.
Twitter Verification is a Hot Mess
Musk announced that inactive accounts will soon be no more, tweeting, "We're purging accounts that have had no activity at all for several years, so you will probably see follower count drop." While users expressed disappointment that their number of followers would drop, this isn't the first time the site has worked to get rid of inactive users.
But some people who have lost loved ones raised concerns that their profiles would be part of the latest so-called purge. Former professional kickboxer and current noted misogynist Andrew Tate responded by praising Musk's decision but added, "... My father died and I still read his account daily. Please keep him active." Tate himself, has been kicked off Twitter and several other platforms for being, well, too active.
Regardless of Tate's checkered past with social media, the sentiment over wanting to preserve a loved one's account who has since passed away was shared by many other users who asked Musk to at least memorialize the accounts of the deceased, saying it is something akin to a time capsule, and referencing Facebook's policy to memorialize the accounts after the person has died.
Musk has not provided additional information confirming how often Twitter will search and remove inactive accounts. According to the company's inactive account policy, users must log on to the app at least once every 30 days if they want their account to remain active. Removing accounts has been part of Musk's eventual plan since buying the platform last year, where he responded "definitely" to one user's request to eliminate inactive accounts. Musk broached the topic again in December, tweeting that the app "will soon start freeing the name space of 1.5 billion accounts." Earlier this year, Musk reportedly considered selling usernames to help bring in revenue, two people familiar with the matter told The New York Times.
Musk's newest announcement could be an effort to lure users back to the platform with promises of releasing coveted usernames and enticing users to return to Twitter if only to keep their account active. This comes as competitor sites have surfaced including T2, Mastodon, and Bluesky, which have managed to reel in thousands of ex-Twitter users.
In the past, Musk criticized bots as part of his concern about inactive accounts and had tried to use it as a reason to put a stop to his $44 billion Twitter acquisition. "If our Twitter bid succeeds, we will defeat the spam bots or die trying!" Musk tweeted in April 2022. He added, "And authenticate all real humans."