Kids need to play—it's simply how they learn. More and more, scientists who study early childhood development say that preschools and kindergartens are focusing on academics when they should be letting kids simply play. Not at this preschool in Japan.
At Dai-Ichi preschool—located in Kumamoto, at the southern end of Japan—play is the main item on the agenda. The new preschool was designed by HIBINOSEKKEI, a firm that specializes in schools and daycares. The firm's founder, Taku Hibino, told me that the core idea is to encourage kids to have fun—and to let them play without obsessing over safety. "When we create a design [I] always remember what was fun when I was child," Hibino says. "They need many experience[s] for their long life."
At Dai-Ichi, which was featured this week on Japanese culture blog Spoon & Tamago, the focus of the building is an open-air courtyard that sits at the center of the building. Here, the architects created a slight depression on the smooth concrete flooring that's barely noticeable—except when it rains.
G/O Media may get a commission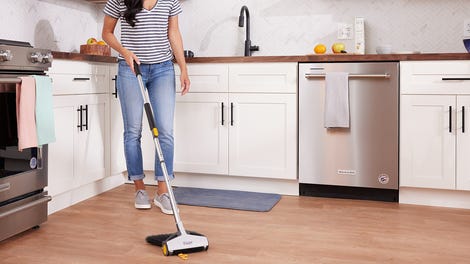 BOGO 50% Off
Flippr - BOGO 50% Off
Then, an inch or two of water accumulates in the center of the courtyard to create a play area. When it's nice out, it's a simple partially outdoor area for teaching.
The firm has a refreshingly low-key approach to designing for kids. Hibino explained that while safety is important, preschool is when kids need to develop experiences as independent humans in dynamic, unusual spaces—rather than carefully structured, regulated environments.
Recent studies have suggested that kids in preschool are far too sedentary thanks to the focus on academics—while what's called "big body play," or physical activity, is an important part of development and learning at this age, according to the National Association for the Education of Young Children. It's an idea that's becoming increasingly popular amongst development specialists, though not everyone agrees that play-based preschools are better than structure-focused ones.
So, was it tough to get a client to agree to such a potentially problematic design? It probably helped that Hibino has designed roughly 350 schools and kindergartens already, working under the studio name Youji no Shiro. This was their first puddle building, though. Hibino says it wasn't a problem: "It's very simple, so I proposed to client it and he accepted."
Images used with permission from Studio Bauhus Ryuji Inoue

---
Contact the author at kelsey@Gizmodo.com.