The Intergovernmental Panel on Climate Change (IPCC) has released a new report on the state of the global environment. One of their most important messages is that we need to prepare for famines and water shortages in the coming decades.
Photo, above, of California's low water levels due to drought this year, by Randall Benton, Sacramento Bee.
The Guardian's John Abraham and Dana Nuccitelli have a great guide to the report. They write:
The report discusses the risk associated with food insecurity due to more intense droughts, floods, and heat waves in a warmer world, especially for poorer countries. This contradicts the claims of climate contrarians like Matt Ridley, who have tried to claim that rising carbon dioxide levels are good for crops.

While rising carbon dioxide levels have led to 'global greening' in past decades and improved agricultural technology has increased crop yields, research has indicated that both of these trends are already beginning to reverse. While plants like carbon dioxide, they don't like heat waves, droughts, and floods. Likewise, economist Richard Tol has argued that farmers can adapt to climate change, but adaptation has its costs and its limits. In fact, the IPCC summary report notes that most studies project a decline in crop yields starting in 2030, even as global food demand continues to rise.

The report also discusses risks associated with water insecurity, due for example to shrinking of glaciers that act as key water resources for various regions around the world, and through changing precipitation patterns. As a result of these types of changes, the IPCC also anticipates that violent conflicts like civil wars will become more common.
Here's a chart from the report tracking likely decreases in crop yields over time, if climate change continues unchecked.
G/O Media may get a commission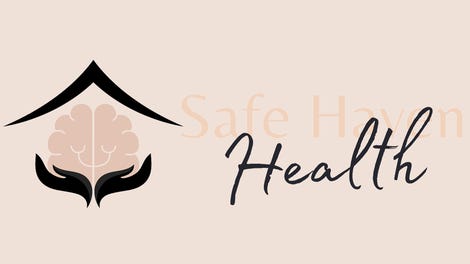 Addiction counseling
Safe Haven Health
Essentially, climate change is going to decrease our supply of food and water. And this, the IPCC suggests, will foment civil unrest and could lead to more armed conflicts than we have now.
Other looming threats include greater risks of flooding, ocean acidification, and animal extinctions.
It seems clear that mitigating climate change doesn't simply mean curbing our fossil fuel emissions and agricultural runoff into the oceans. We're also going to need to figure out new ways to improve our food and water security. Perhaps the breakthrough technologies of the twenty-first century will involve genetic tweaks that make plants more resistant to drought, and cheap ways to recycle or purify water.
If we can't agree on what to do about climate change, one has to hope that we can unify around what to do about hunger and thirst.
Read the entire IPCC report [PDF]