This Week in Kotaku: Best Buy, concerned about public reaction to some outlets' mishandling of the 360 launch, issued an internal memo - and then set aside systems for a second launch. IGN dished out some Revolution specs so we scrawled up an editorial and passed out some tissues to wipe up fanboy tears. After smiting evil 360 scammers on eBay, Kotaku hit the Japanese street only to find that the shortages plaguing retailers stateside might not be such a problem across the sea.
Mighty electronics retailer Best Buy had another bad week. An internal memo was leaked (not by us, we don't want to get sued) that had Best Buy re-emphasizing its company commitment to not forcing bundles on consumers. As if that wasn't enough, they released another lengthy apology - this one straight from the president's mouth. Topping it all off, was the tidbit that Best Buy is actually hoarding Xbox 360s for a Dec. 18 sale. There is still hope, desperate shoppers!
G/O Media may get a commission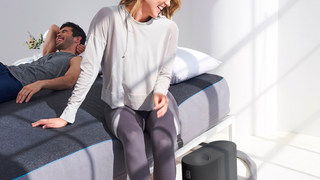 Eight Sleep Pod Cover
The less-than-inspiring (technically speaking) Revolution specs that IGN published may have scared off some people (oh god, no HD!) - but in reality does the hardware for a system make it a "buy" or a "no buy?" We sure didn't think so.
Xbox 360 shortages have turned the process of actually acquiring one into a nightmare. Scammers on eBay are taking advantage of unknowing moronic consumers - and Kotaku decided to take matters into our own hands. One of the sniveling morons ripping people off had the nerve to respond to the Kotaku faithful fighting the good fight.
Speaking of responses, the Japanese Xbox 360 launch sure didn't drum up much of one. Pounding the Japanese pavement, Brian Ashcraft triumphantly did what tons of people here couldn't - he bought a 360. Ashcraft recounted the whole gory story throughout the weekend.