The night The Force Awakens premiered in Hollywood, J.D. Dillard finished his first movie, Sleight. Those two events may sound unrelated, but not for Dillard. Without seeing the seventh Star Wars movie get made, Dillard wouldn't have been inspired to make his acclaimed film.
Sleight is the story of a boy named Bo (Jacob Latimore) who practices magic to help provide for his sister. When Bo gets involved with the wrong people, he's forced to use magic to get out of trouble. It premiered at the 2016 Sundance Film Festival and was completed just a few months prior. But before that, Dillard spent a year with J.J. Abrams on the set of The Force Awakens.
"J.J. has joked before I was sort of the European life coach," Dillard told io9 in Los Angeles. "So I worked on somewhat abstract, familial aspects. I was really just there to be family support. But just because of my proximity, I spent plenty of time on set. Just as a fly on the wall. Day-to-day, I didn't have any responsibilities [on] the set, which is very rare."
Dillard got the job after taking a demotion from his position reading scripts for Reveille, the company that made The Office, The Biggest Loser, Ugly Betty, and MasterChef, to become a receptionist at Bad Robot.
G/O Media may get a commission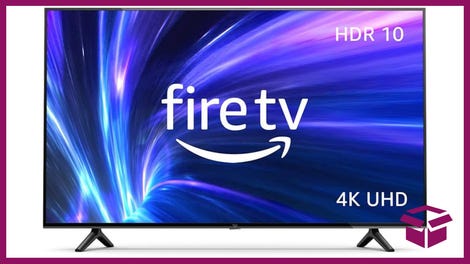 42% Off
Amazon Fire TV 50" 4K Smart TV
As a huge Lost, Alias, and J.J. Abrams fan, Dillard quickly became very comfortable at Bad Robot. "There's something about this place," he said. "And over the course of a few years that place really became family."

While he was working the days at Bad Robot, Dillard and his partner, Alex Theurer, were writing movies at night. They were going around town, pitching studios on various ideas but continually getting beat out. It was a frustrating time for the pair but then everything changed when Dillard's boss signed on to make the new Star Wars movie.

"I think the frustration of not winning writing jobs matched with the completely devastating inspiration of watching one of my favorite directors direct my favorite film franchise," Dillard said. "Coming back from that year on Force Awakens really sort of lit the fire to go fucking shoot something."
Before he could do that, though, he had to spend a year in London watching the creation of what would become one of the biggest movies of all time. The experience gave him confidence.
"For someone who also wants to make movies, no bigger IP could be demystified for me," Dillard said. "I think when you see a movie like Star Wars get made, and you realize these problems people face on set are the same on all sets. It doesn't matter how many zeroes' are at the end of the budget, we're all after the same thing. And I think that really gave me agency in coming off with 'Let's just shoot something.'"
Dillard got back from Star Wars in September 2014; on Halloween, he and Theurer took a meeting with producer Eric Fleischman. There, they pitched him Sleight, which they had written as a short two years earlier and couldn't get funding for. Fleischman loved the idea and said he wanted to read the script—a script they lied about having.
"I was like, 'Cool. Just let Alex and I clean it up. We'll send it over to you.'" Dillard said. "We wrote it in about two-and-a-half weeks and then sent it to him. And basically, the feedback was great. [He said] 'You can shoot June 21.' And again, with our previously very mild studio experience, this seemed like a scam."
But it wasn't a scam. Soon they had a budget, a bank account, and shot Sleight over 16 days around Los Angeles. After 10 weeks of post-production, they made the deadline to submit to Sundance and in November, they got in.
On December 14, 2015, the day Abrams revealed The Force Awakens to the world, Dillard sent his final DCP to Sundance for the festival. "So, perfect timing," he said.
Dillard hasn't rested in the year and a half it's taken for Sleight to come out. He's about to go shoot Sweetheart, a "horror/survival movie that's extremely spartan with a very cool pseudo-horror/science-fiction spin" for Blumhouse. He's also attached to remake The Fly and has a not-so-active idea that Paramount and Bad Robot own. From Star Wars to Sleight, a lot has changed for the filmmaker.
"If we use Sundance as sort of this split A-side and B-side of our career right now, I think on the A-side we were just chasing jobs because they were jobs and we wanted to work," Dillard said. "Now with Sleight [being released], it at least opens the door to some more interesting things and there are more interesting conversations. It has really afforded us the opportunity to engage in only things we love."
Engaging with that other galaxy he loved certainly helped, too. Sleight opens in limited release April 28.