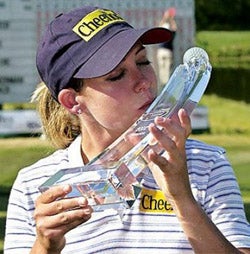 It's about time we made another induction into our Commenter Hall of Fame. The first was strider—who after receiving the award, decided he was at the pinnacle of posterdom and started getting a bit sloppy with his comments—and now we're adding hypereric to the lot.
If you look at his commenting record, his posts are usually pretty good, with none of the bullshit "What's a Zune?" or "What's an iPhone?" ones people get axed over.
Welcome, hypereric. Keep up the good work.
Don't know how to comment? Here's how:
1) Click on the "Register" link on the top right of the page. Fill out the form by choosing a username, password and email for your eventual comment account.
2) Choose a post, click on it, and scroll to the bottom.
3) Fill in the comment.
4) Refresh the page to see if your comment shows up. If it hasn't within a day or two, try again with a comment more like hypereric.