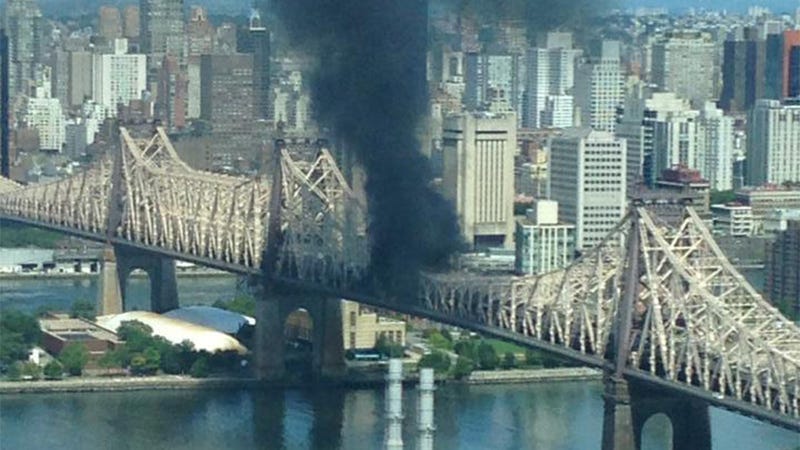 There has been a fire in the middle of the Queensboro Bridge, which links Manhattan with Queens over the East River and Roosevelt Island.
The explosion of a truck caused a fire on the lower level of the bridge, which is now closed. A thick column of black smoke from all over the city for almost an hour. New York City's Fire Department trucks arrived at 11:00am—45 minutes later, the fire had been extinguished.
According to NBC, city officials will now look for structural damage in the bridge. They believe it has been an accidental fire.
Here are some images posted by direct witnesses, like Instagram user ezerd:
There's no information about the nature of the explosion yet, although it may have been an accident.
The fire has been put out already.