Ikea is over 70 years old, which means the company has survived through dozens upon dozens of design trends, from stuffy conservatism in the late 1940s to the craziness of the 60s. Wonderfully, the company is now plucking classics from its archives to sell in some stores.
Deadly Mississippi Tornado Kills More Than 2 Dozen | Extreme Earth
As one of the only mass-produced furniture companies to survive this long, Ikea is at a distinct advantage when it comes to the vintage crazes of today's consumers. Because it doesn't need to draw up faux-retro designs based on the past—it can just re-issue the original pieces that sparked those trends.
And so they have: Starting earlier this year with a collection called ÅRGÅNG, made up of more than 20 pieces. We took the liberty of pairing some of the designs with the archival catalogs kept on the Ikea communication team's excellent Pinterest that they originally belonged to, accompanied by some text from those catalogs that Ikea released with its press materials.
They're all limited edition, but don't fret if you missed one—if you live long enough, they'll probably come back around. In the company's own words, it's the "IKEA circle of life."
G/O Media may get a commission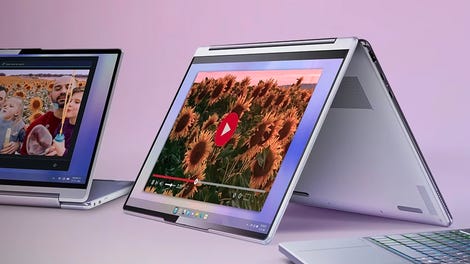 up to 70% off
Lenovo Spring Clearance
---
1959: Gårdskär lamp
Originally called SILA, here's how this pendant lamp was originally described in the 1959 Ikea catalog (and poorly translated by Google): "SILA filters the light to a mild and pleasant light over your table. A nice and dashing the news that the modern youth certainly become fond of." You know how modern youth can be.
---
1951: MK Chair
Today Ikea is selling this chair under the name Strandmon, but it hails from 1951, when it was known as MK and appeared in the earliest Ikea catalog. Back then, the company said that the chair "represents the best Swedish furniture industry has to offer. It is soft and comfortable to sit in and gives full rest to the whole body. Recommended for those who want something extra in terms of style and quality."
Image: Smörgås Pinners
---
1954: Lövet Table
As we wrote last year when Ikea reissued this little leaf-shaped table, today known as Lövbacken, this is the product that actually inspired Ikea's flatpack stance. In 1956, the designer was trying to fit it in his car—so he sawed off the legs and reattached them later.
Image: Smörgås Pinners
---
1957: Esbjerg Chair and Couch
Even in the 1950s, neighboring Denmark had enviable furniture chops. This set from 1957 was designed to cop to the Dane-bred style of the day. "You can tell right away that this group is Danish, but what is the reason for the typical Danish style?," the 1957 catalog explained. "Well, we can reveal, the Danes are artists that treat the wood, producing silky luster of their furniture. Group ESBJERG is a good representative of the best in Danish furniture art, just look at its restrained simple lines and sinking down into the really soft cushions. "
Today it's called EKENÄSET, and it's just as stylish as it was almost 70 years ago. Here's one Ikea catalog that shows a very similar design in 1959.
Image: Smörgås Pinners
---
1957: Las Vegas Coffee Table
Las Vegas must've seemed quite glamorous in Sweden of the late 1950s—which would explain the name of this trestled coffee table from 1957. Ikea called it "fresh and chipper," and "an ultra modern creation for present and future. " It was right: This almost 70-year-old table looks similar to what you'd find in the average furniture boutique today.
---
1959: Butterfly Chair
This chair was actually designed by the architect Jorge Ferrari-Hardoy in the early 1940s, and it's been knocked off so consistently over the past six decades, it won't feel retro at all. In 1959, Ikea's own so-called Butterfly chair was sold to consumers as an outdoor chair for indoor use. "Why not in the modern living room or youth room?," Ikea asked of its "sustainable and 'fun' chair."
You could "sit freely for 27 kroner," which by today's conversion rates would work out to about $3. Adjust for inflation, that's about $25. It goes for $30 on Ikea's website, a little more than the original. But then, a lot has changed since Ikea first started selling it to the Swedish public in 1959.

Image: Ikea Fans