Apple's recent updates to iOS have left some owners of the iPhone 7 and 7 Plus speechless...because the microphone is disabled. The company confirmed the issue is plaguing some devices in internal documents obtained by MacRumors.
Starting with the release of iOS 11.3 and still present in subsequent versions of the operating system, a handful of iPhone users have been hit with the bug that makes it impossible to communicate while making phone calls or video chats on FaceTime. Affected devices may show the speaker button grayed-out during the calls.

According to documents from Apple sent to its network of Apple Authorized Service Providers, the company has asked technicians to start running audio diagnostics on iPhone 7 and 7 Plus models experiencing the issue. If the report displays an alert that says "accessory not supported" or "device could not detect dock," then the service provider can fix the phone.

Apple is also giving the service technicians at authorized vendors and at Apple Genius Bar locations the ability to request exceptions for the issue on phones that are no longer covered by warranty, allowing them to make the necessary fixes no matter what. There is no clear indication if the repairs will be made for free, but that seems to be the implication.
It's believed that the problem is not widespread, but that hasn't stopped owners of affected devices from taking to social media to air their grievances about the bug. Posts noting the issue have appeared on Reddit, Twitter, and in Apple's own support forums.

G/O Media may get a commission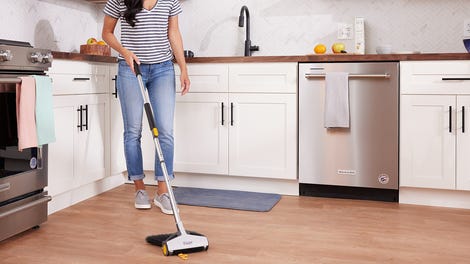 BOGO 50% Off
Flippr - BOGO 50% Off
One iPhone 7 owner brought up the issue on the r/ios subreddit and said that it has been plaguing their device since the initial release of iOS 11.3:

Ever since I updated to iOS 11.3 (the day it came out), my mic stopped working. I can no longer use Siri (like I ever used it anyways), no voice memos (can't even play old ones), can make calls but both parties hear nothing, video recording record without the sound.
Unexpected bugs happen, but the recent versions of iOS have been plagued by seemingly avoidable issues that Apple has to dedicate additional time to address in future updates. The company just had to issue a fix in iOS 11.3.1 to a problem it created in iOS 11.3 that made third-party touchscreens stop working. The game of bug wack-a-mole has gotten so tedious for Apple that the company is reportedly opting not to push out new features and is instead working to improve stability and stomp out existing issues.