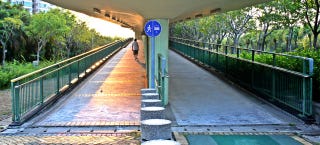 Signs From the Near Future—a Tumblr that features photoshopped images that show the upcoming consequences of technology development—has quickly become one of my favorite blogs. Some of the street signs are genius— I have no doubt that we will see them in the very near future.
Here are latest ones—and some of my favorites.
Make sure to subscribe to Signs From the Near Future for more stuff. They seem updating often.
---
SPLOID is a new blog about awesome stuff. Join us on Facebook