Jared Leto is condemning one of the more controversial rumors from his already controversial antics behind the scenes of Suicide Squad: that he sent used condoms to at least one of his co-stars. Either Leto doesn't remember that time he bragged about it on camera, or he's a trolling jackass.

While appearing on Entertainment Weekly Radio Sirius, Leto went on the offense against people who accused him of giving his co-workers used condoms, saying the rumors weren't true and, thanks to media coverage, took on a life of their own. Leto did admit that he gave his co-stars wrapped presents, but said he was channeling the Joker and "people were thrilled to get them" (sure Jared, we all love being given unsolicited porno magazines in the workplace):
There were some things that were mentioned about gifts and the fact that I was giving used condoms to people, which was not true. It was not true...Some of the stuff that you do can go viral or get written about. Especially with the Joker, some of that stuff just took on a life of its own. And most of it was total bullshit.
The used condoms rumor originated from Suicide Squad co-star Joel Kinnaman, who previously said Leto sent him "a couple of used condoms" while filming the movie, along with dildos and anal beads. Suicide Squad director David Ayer later denied this in an interview with Rolling Stone, likely because it's a major health code violation (and is also incredibly disgusting):
Look, they weren't used condoms...Let's be real here. They're removed from their packages, but it wasn't actually used. And, of course, I was mortified. Like, "Jared, put that stuff away — get that out of here, what are you doing?"
G/O Media may get a commission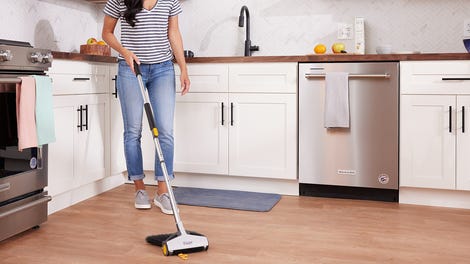 BOGO 50% Off
Flippr - BOGO 50% Off
So that's that, right? Just a rumor that started with a co-worker, debunked by the director and thrown to the wayside. Well, not exactly. You see, Leto himself discussed the used condoms in an interview with E!'s Marc Malkin, stating that he sent them to "everybody" on set—something Will Smith, Margot Robbit, and Adewale Akinnuoye-Agbaje all separately confirmed in the video. And not only did Leto eagerly talk about it, he brought the whole thing up.
Malkin: Now, how about the gifts you gave everyone. Rats, bullets, a hog. Where did that come from?

Leto: Don't forget the anal beads...the used condoms.

Malkin: You can't just say used condoms...

Leto: I know it's a family show, but we can educate people here. At least they were used... I did a lot of things to create a dynamic to create an element of surprise, a spontaneity and to really break down any kind of walls that may be there..The Joker is somebody who doesn't really respect things like personal space or boundaries.
Now, Entertainment Weekly's article about Leto suggests he was joking, which may be true. But that doesn't make Leto's walkback any less phony. Jared, you can't chide people for spreading rumors when you yourself are gleefully spreading them. Or rather you can, it just makes you look like a hypocritical troll.