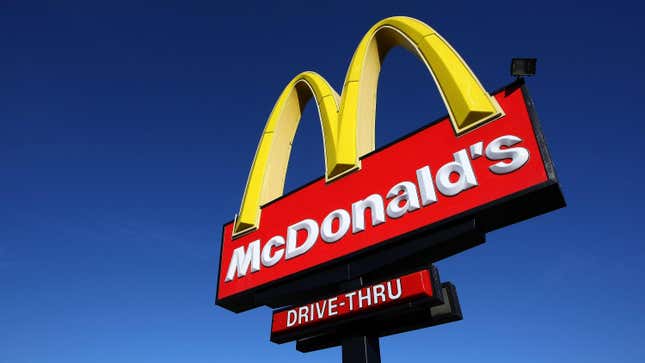 McDonald's AI-powered drive-thru ordering system is apparently missing the mark, at least according to social media. Videos posted to TikTok are illustrating just how woefully ill-prepared automation is at taking fast food orders, and how woefully ill-prepared humans are to deal with it.

The AI revolution has been arguably underwhelming as of late, with ChatGPT doing just okay on an exam while AI art generators can just blatantly rip off pre-existing work. Despite all of the talk of automating and modernizing the fast food experience, McDonald's foray into an AI drive thru appears to have similar struggles in terms of accuracy. Videos on social media are illustrating just how bad AI can be at taking your McDonald's order.
The fast food franchise began testing AI drive-thrus as early as June 2021, after the company acquired Apprente—a company that develops AI conversational agents—in 2019. 10 locations in the Chicago area implemented the technology and CEO Chris Kempczinski reportedly explained that the AI system had an 85% order accuracy. However, according to Restaurant Dive in June 2022, the company was seeing an accuracy percentage in the low-80s when it was really hoping for around 95% accuracy before a wider rollout.
Those of us that visit McDonald's stores without an AI drive-thru have no idea how infuriating it must be to order from a machine, but videos posted to TikTok illustrate just how inefficient the drive-thru ordering system can be. Customers are left exasperated and fighting a machine over nine sweet teas added to their order, and in some instances, a human employee will take over to rectify the situation.
McDonald's is not alone in its quest to automate the drive-thru experience with AI. Panera, Popeyes, Checkers, and Wendy's are some of the fast food franchises that have trialed the voice recognition artificial intelligence.