It's still hard to imagine that a humongous series like Doctor Who still has so many episodes missing from its archives—let alone entire stories missing, especially ones as important as Power of the Daleks. Good news though: the BBC is reviving the serial as a special animated release.
Announced today to mark 50 years since it first aired, the complete animated reconstruction of Power of the Daleks—hugely important to fans as it is the first story to feature Patrick Troughton as the second Doctor, marking a major milestone in the show's history—will be available digitally through the BBC store starting November 5. One episode will be released a day for six days, before being made available in a wider capacity from other digital retailers on November 14, and on DVD in the UK November 21.
The BBC of the 1960s is very different to the organization it is today—film reels weren't kept for archival purposes outside of certain scenarios, but instead junked to make space for potentially more lucrative recordings. This lead to the complete loss of episodes from dozens of iconic British TV shows, but the loss most keenly felt today is those of dozens of episodes from the earliest period of Doctor Who's history. A total of 97 episodes across a plethora of serials (back in Doctor Who's earliest days, all stories had multiple episodes in them—often four, five, or six) are still missing.
In a case largely unique to Doctor Who, all 97 survive as audio recordings taken by fans on broadcast. In some cases, these have been officially released as image galleries—surviving publicity stills presented with the intact audio recordings, or in some special cases, such as The Tenth Planet or The Ice Warriors, where only certain episodes are missing, they're remastered with new, animated footage to fill the gaps, accompanied by the original audio. Power of the Daleks will mark the first time that the BBC has animated an entire serial for public release.
G/O Media may get a commission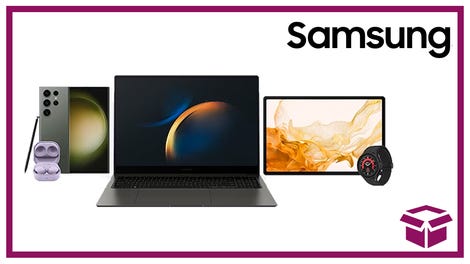 24 hour deals
Discover Samsung - Daily Deal
There's nothing currently announced yet in terms of a US release on DVD, however presumably the serial will be available from other digital retailers starting November 14 outside of the UK as well. UPDATE 7.25PM: BBC America has now confirmed it will broadcast the entire story on Saturday, November 12, and available for streaming from their site the day after. H/T what0080 in the comments!
If you're in the UK, you can sign up here to get access to the first episode on November 5, 5.50pm local time—50 years to the minute it first aired.