Religious persecution has forced thousands of Rohingya people to flee their homes in Myanmar for Bangladesh over the past 11 months . Now the 900,000 people who settled in refugee camps near Cox's Bazar are facing another threat: heavy rain and landslides as the monsoon season picks up.

The monsoon has been dubbed one of the most important climate patterns in the world. The rains spread from southeast to northwest over the course of the summer, nourishing fields across South Asia that provide food for many of the 1.76 billion people who live there. But they also pose an existential threat to refugees.
As the refugee camps swelled, the forests in and around them quickly vanished as people sought wood for housing and building fires to cook. Makeshift structures of bamboo and tarps sprung up. Ditches were also dug for sanitation. Now with the onset of monsoon season, the haphazard infrastructure and lack of ground cover has put people living in the camps in grave danger as the rains have picked up.
"Last week there was a strong monsoon depression over North Bay of Bengal which cause heavy rains over Cox Bazar area," Nachiketa Acharya, a climate scientist at the International Research Institute for Climate and Society, told Earther.
The United Nations reported that more than 15 inches of rain fell between Sunday and Tuesday, the equivalent of what normally falls over 20 days in June. With no trees to slow the runoff, 37 landslides occurred that affected 11,000 people. The Guardian indicates at least three are dead following the rains.
G/O Media may get a commission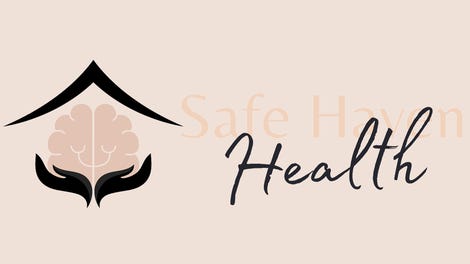 Addiction counseling
Safe Haven Health
Aerial mapping done by the United Nations shows an estimated 200,000 refugees could be at risk of landslides and floods, and more than 41,000 of them are living in areas with a high risk of landslides. In addition to the physical dangers, waterborne diseases are a growing risk, particularly without adequate sanitation.
Acharya said the forecast for the rest of the monsoon season indicates increased odds of more rainfall that normal. That increases the risk of landslides, which is why the United Nations is pushing ahead for what they're referring to as "mid-term shelters" with concrete moorings built on flat ground that can withstand the heavy rains and some landslides.
"We need government approval for mid-term shelters and in view of the current weather and urgency to quickly provide more shelters to relocate families most at risk of landslides, we are focussing [sic] on this right now," Caroline Gluck, a senior public information officer with the United Nations High Commission on Refugees in Cox's Bazar, told Earther.
The agency has also been working to help get families upgraded shelter kits including tarps, wire, rope, and bamboo. These kits have been supplied to more than 185,000 households. While they offer a modicum more security against the rains, they're no match for landslides or winds that could come if a tropical cyclone hits the camp—a distinct risk. According to data maintained by the National Oceanic and Atmospheric Administration, 63 tropical systems have passed within 100 nautical miles of Cox's Bazar. The most recent to make a nearby landfall was a tropical depression that hit in October 2011.
One of the biggest impediments to speeding the whole process up is money. Earlier this year, the United Nations requested $951 million to "meet the immediate needs of more than 880,000 refugees and over 330,000 Bangladeshis in communities affected by the crisis." Of that $136.6 million would be used for shelters. To date, only 13 percent of that funding has been provided.