While the Moto 360 was unquestionably the wearable of today, Motorola quietly showed off a little something else. Something very little, in fact. The Moto Hint is a teeny-tiny Bluetooth headset, and it's the first I've seen that isn't actively stupid-looking. But it's not just for making calls—this is the new way to interact with your digital assistant.
Basically, we are living in the movie Her. Almost.
The Moto Hint is built to act as a companion for your new Moto X and it leverages the phone's amazing voice assistant. Like the phone itself, when the Hint is in your ear it's always listening for your key phrase (which is no longer limited to, "Okay Google Now." Mine is "Miiister Anderson..."). When it hears it, you can command it just like your phone. It will also read your incoming texts and announce your callers.
G/O Media may get a commission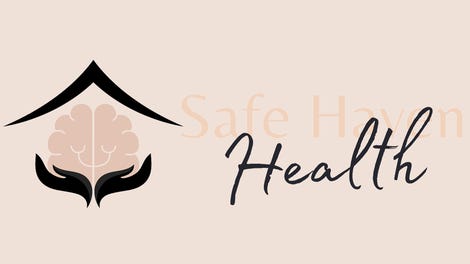 Addiction counseling
Safe Haven Health
Basically, this means that you can keep your phone in your pocket or purse or backpack or wherever and still be about to send and receive texts, get turn by turn directions, send emails, and make calls. It has built-in sensors so it knows when it's in your ear and when it isn't. When you pop it in, it will start listening and automatically route your phone's audio into it. As soon as you take it out, it powers down to save battery and switches the audio back to your phone. It's very slick.
Best of all, this thing is incredibly discreet. I stood there listening to this guy talk for a good five minutes and I didn't notice it until he pointed it out. It might actually be small and unobtrusive enough to break the stigma of Bluetooth headsets. Maybe. Or maybe you'll look even more like you're talking to yourself when you walk down the street.
Because it's so small it can't have a very big battery in there, and because it's always listening when it's in your ear it's always consuming power. This gives it a battery life of just 3.3 hours, which isn't much. So, to get you through a whole day, it comes with this ingenious little charger. The charger has a built-in battery, so even when you're on the run you just pop the Hint in and close it. The charger can fully recharge the Hint twice.
I got to try the Hint earlier today and I have to say, it was very comfortable. It comes with a number of different sized gel earpieces, and one should be a good fit for most people's ears. Admittedly, I have always hated Bluetooth headsets, but this wasn't bad at all. It didn't hang out or wobble or really cause me any discomfort (though I only had it in for a couple minutes). I was able to hear the voice prompt even in the noisy room, and because it has dual, sound-canceling mics, it could hear me, too.
Like the Moto X, you can get the Hint with the backplate of your choice—including the wood and leather options—so it can match your phone if you so desire. We have to say, this really seems like a design triumph. I'm still floored by just how tiny it is. If I were driving or walking down the street, would I wear it? I might. I actually might.
We were told the Hint would be coming sometime "later this fall," and when it does it will retail for $140. The good news is that it will work with any phone that supports Bluetooth, but of course to take advantage of its Jarvis-like powers, you'll have to have the Moto X, too. We'll keep you posted on availability. In the meantime, anybody think they might wear this lil' guy?