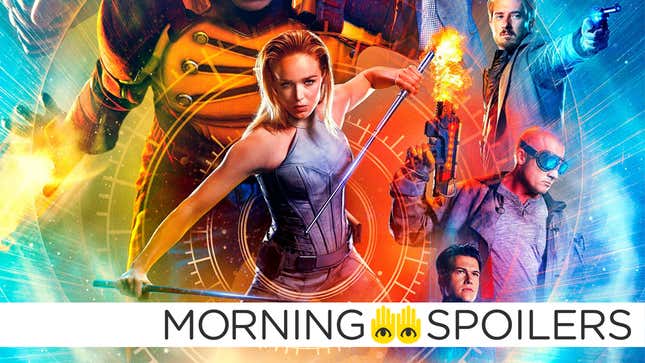 Don't expect a direct sequel to Rogue One (that isn't A New Hope, that is). Two familiar faces return in new pictures from The Flash's midseason finale. See a new preview for the return of Gotham next year. Plus, a new Cars 3 poster as grim as that first teaser, and updates on Bourne 6 and Jurassic World 2. Spoilers get!

Vizio's Latest TVs Go All Quantum

Hotel Artemis
Jodie Foster has joined writer Drew Pearce's directorial debut, Hotel Artemis. While no synopsis has been given, the film is said to have shades of Looper, Ex Machina, and Drive, but"its own distinctive crime universe." Foster will play a character only referred to as "The Nurse." [Coming Soon]
---
Jason Bourne 6
Series producer Frank Marshall says a new film in the series is likely, following a brief hiatus.
I have spoken to them both [Paul Greengrass and Matt Damon]. Obviously they're very pleased with how the movie turned out. It's really about the story, just like on this one, everyone said 'if you come to us with a good story, we'll think about it.'

So right now, we're taking a pause and then we're going to dive back in and try to find a story. We did leave it wide open at the end of the movie to continue on in Bourne's world so we'll see what we can come up with.
---
Jurassic World 2
Bryce Dallas Howard offers a brief update on the status of the film:
And that's what's so cool about Jurassic. Even with the first, when I came on board the first one, I think at least a year before we even started shooting. Colin [Trevorrow] was always so inclusive and collaborative, so that has continued with this next one.

The script is awesome. I saw Chris [Pratt] this week. I've seen everyone in London recently. Yeah, we're talking about details now. We're, like, down to the details. It's pretty exciting. It's going to be the first time that I've ever gone back to something. My husband [Seth Gabel] works predominantly in TV. I'm always like, "Ah, you're working with your friends again. You're so lucky!" I feel very lucky.
[CBR]
---
Avengers: Infinity War
Casting calls for extras have gone out, ahead of the commencement of filming in Georgia throughout 2017. [Comicbook.com]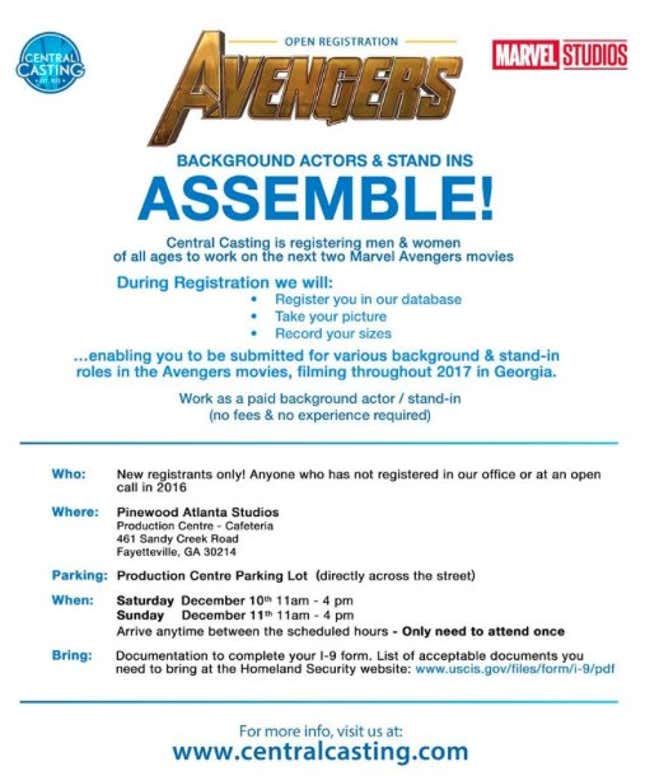 ---
Rogue One: A Star Wars Story
Shocking news! Lucasfilm's Kathleen Kennedy has confirmed that there are currently no plans for a sequel to the film. Sadly their answer didn't include the retort that there is already a Rogue Two, and his name is Zev Senesca. [Empire Magazine via /Film]
Diego Luna discusses the joy of playing a Star Wars hero in a new behind-the-scenes featurette.
---
Cars 3
Here's another weirdly grim teaser poster, showing Lightning McQueen mid-crash.


---
Legends of Tomorrow
Martin Stein's daughter Lily (Christina Brucato), revealed in last night's episode of The Flash as an addition to the new timeline—thanks Barry!—is set to become a recurring character on the show. [Deadline]
Meanwhile, new set pictures from filming have emerged online, seemingly giving us a look at the return of Rip Hunter—sort of. It's unknown if the images, which features Rip dressed up as a British Redcoat alongside a whole platoon of soldiers, are from the episode he returns to the Legends team, or if this after his return to the group and it's just some time-travel shenanigans.
---
Z Nation
The show has been renewed for season four. [THR]


---
Arrow
The thirteenth episode of the season is titled "Spectre of the Gun."
---
Humans
A new synopsis for the season two finale has been released:
In the aftermath of the Silo tragedy, Karen feels she and Sam have no future and takes matters into her own hands. Niska and Astrid prepare to return to Berlin, but can Niska really walk away from her family? Joe leaves Laura shell-shocked with a frank admission. Hester seeks revenge and will stop at nothing to hurt Leo.
---
The Flash
Some surprising faces crop up in the newly-released images from the show's midseason finale, "The Present." More at the link. [Comicbook.com]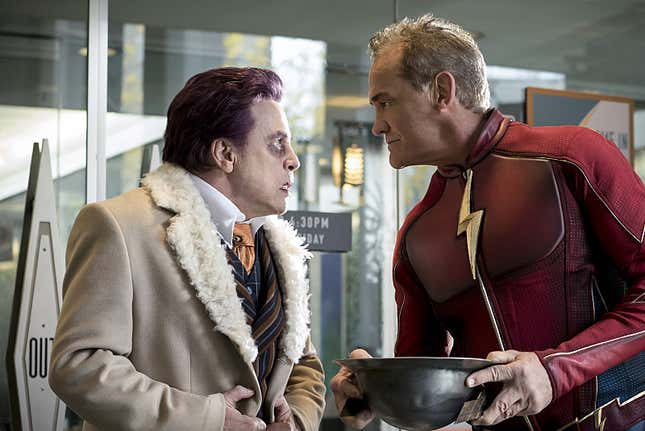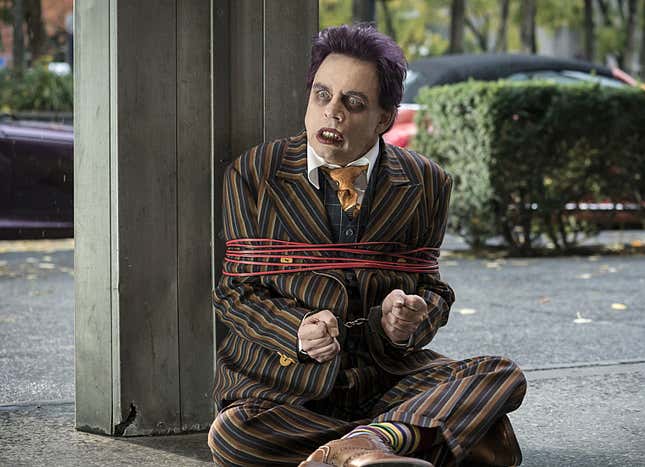 ---
Gotham
Maybe-sort-of-possibly-Joker Jerome returns in a new trailer for the show's return in January.
---
Doctor Who
Finally, more unsurprising news: Christmas special "The Return of Doctor Mysterio" will be broadcast in the United Kingdom on Christmas Day. You know, just like every other Doctor Who Christmas special for the past decade.
---
Additional reporting by Gordon Jackson. Banner art by Jim Cooke.