Hurricane Florence is the biggest threat in the Atlantic right now, but it's hardly the only storm. The tropics have gone wild, with three hurricanes spinning at the same time, as you can see for yourself in satellite imagery captured as the sun rose on the Atlantic Monday morning.

In addition to rapidly-strengthening Florence (which just hit Category 3 status), Helene and Isaac became hurricanes on Sunday. More than 2,000 miles separates the three hurricanes so the only way to view them all together is from space. Luckily, there's a way to do that thanks to GOES 16.
The next generation satellite was launched last year with the express intent of improving our view of hurricanes to improve forecasts. But it also provides one hell of a view to the public, showing what our planet is capable of from a vantage point of more than 22,000 miles above the Earth's surface.
GOES 16 also has the ability to zoom in on specific hurricanes, providing close-up views that are equal parts beautiful and harrowing. The National Ocean and Atmospheric Administration released imagery on Monday showing the sun rise over the eye of hurricane Florence. The swirl of clouds around the hurricane's center, which is starting to clear out, are a sign it's strengthening as expected.
G/O Media may get a commission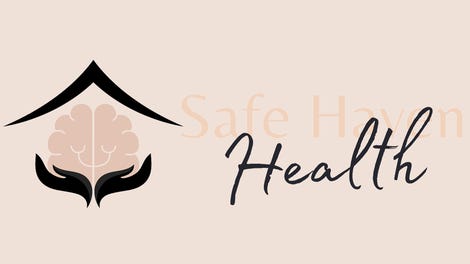 Addiction counseling
Safe Haven Health
If robots in space aren't enough, may I offer you one last view courtesy of astronauts? The International Space Station passed over the Atlantic on Monday morning, and astronaut Ricky Arnold shared the absolutely wild images of Florence in a tweet on Monday morning.

This the eleventh time on record that three hurricanes have been active at the same time in the Atlantic. The most recent time was last year, when Irma, Jose and Maria all reached hurricane status at the same time. The scars of Irma and Maria are still clear in the Caribbean and Florida.
The forecasts for Florence and Isaac are disconcerting as well, making it hard to really savor the views from space.

While Helene is likely to steer off into the central Atlantic and poses no immediate risk to land, Florence is rapidly strengthening and is likely to reach the Southeast or Mid-Atlantic by Thursday as a very strong hurricane with a major storm surge risk. It's quite possible it could stall out over land and dump copious rainfall inland, creating the potential for historic flooding.
Meanwhile, Isaac is plowing toward the Caribbean and the Lesser Antilles. While it's a small hurricane, it could still bring rain and storm surge to a number of islands from Barbados to Antigua. Puerto Rico is also within the storm's forecast cone, though there's a lot that can happen between now and this weekend to change its exact track. Still, it's a storm that bears watching.