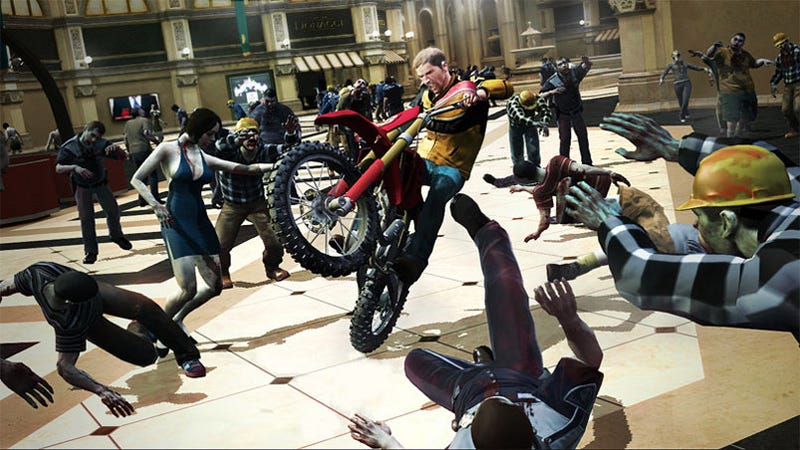 Big news this week as Dead Rising 2, the sequel to the best zombie killing game of this generation, becomes official. What else happened?
• God of War 3 is looking pretty damn good.
• And here's the trailer
• Ashcraft makes his baby cry with Star Wars
• Would you like a $11,000 diamond Mario pendant for your lady?
• See Kristen Kreuk knee Chun-Li in the gogos
• Piracy has been good to gaming?
• Final Fantasy XIII may be delayed!!!
• Dead Rising 2!!
• Nintendo's still dominating hardware sales!!
• Put your face into Street Fighter IV
• Three out of four people in the Guitar Hero IV ad have some kinda mark against them
• Left 4 Dead's survival pack will be free
• Xbox Live Arcade gets Minesweeper!!
• iPhone is getting Prey
• Star Trek Online's race creator