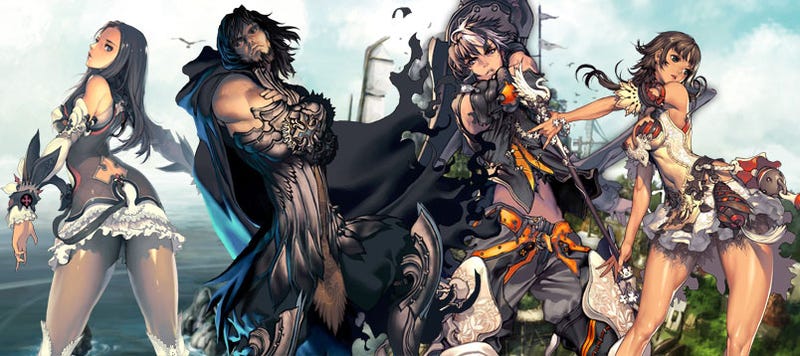 Lots of good news this week at Kotaku, with Star Trek Online, BioShock 2, Guild Wars, Champions Online and Batman news. Plus, the awesome art of Hyung-Tae Kim.
• GTA IV may get its own 360 bundle
• $10 gets you Orange Box on PC this weekend
• I am so excited for these Star Trek Online screens. And I'm so excited for Star Trek Online in general.
• Champions Online gets July 14 launch date. This is the game that's like City of Heroes, but based on the Champions table-top RPG structure. It's essentially City of Heroes, is what I hear
• Guild Wars sells 6 million. I actually like Guild Wars a lot for an MMO, because it's free to play.
• Top Gun for the iPhone
• Peggle is now in World of Warcraft
• Play as the Joker in Batman Arkham Asylum
• Star Trek D-A-C
• Fallout 3 Broken Steel footage
• The Best MMO demo video you'll see today
• Alien V. Predator
• BioShock 2 gameplay impressions! (Spoilers)
• Magna Carta 2 Artwork - I love Hyung-Tae Kim, so I really hope this comes to the US
• Punch-out Multiplayer!