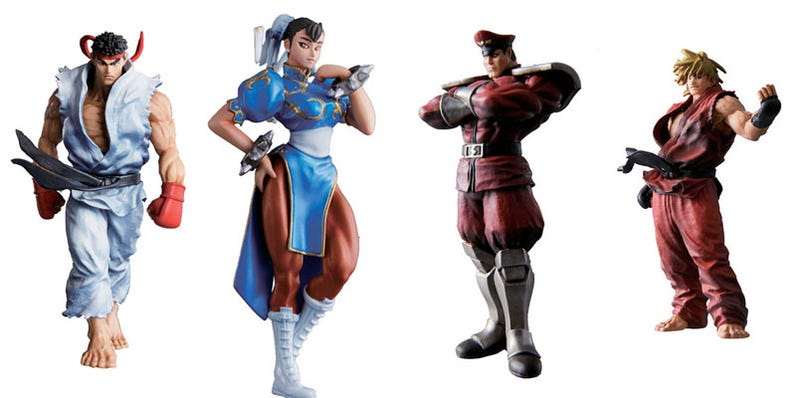 This week, Kotaku's got Guitar Hero 5 news, Street Fighter figures, Punch-Out boxing controls, some artwork and a little bit of crawling.
• Guitar Hero 5 will let you play four of ANY instrument
• The Spy class in Team Fortress 2 is getting an update
• Win a ticket to go to E3 with Kotaku
• Here's how the Punch-Out balance board controls work
• Cooking Mama responds to Science Papa
• The Sims 3 for iPhone (more screenshots)
• The original Wolfenstein 3D is coming to XBLA
• Ashcraft's kid can crawl!
• Here's that Final Fantasy VII Advent Children trailer you wanted
• The Duke Nukem developers are being sued for not delivering on Duke Nukem Forever
• Serious Sam 3 breathes. I'm really looking forward to this game, since trying to gun down 100 screaming bombers headed straight for you is my idea of fun
• Sacred 2 for Xbox 360/PS3 is a little buggy. Mark and I are about to play that, in case anybody's also playing.
• These Street Fighter figures are nice
• More Magna Carta II Artwork
• We have not yet achieved zombie saturation