This week Lifehacker shows us how to make a monitor into an iMac, how to work out with podcasts and how to buy glasses online.
• Make your monitor into an iMac with a DIY rack
• Browser speed test! How does Safari 4 beta rank?
• Use workout video podcasts instead of DVDs
• Turn your attic into a programmer's paradise
• Declutter your home with an inventory sweep
G/O Media may get a commission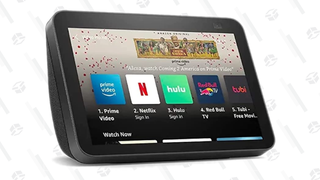 • Buy glasses online, save tons of money
• Nuclear grade duct tape
• A sweet wood Windows 7 desktop
I am so jealous of that monitor setup, btw.