This week in Lifehacker, we've got a fix for lousy Windows menus, a better dock for your mouse, proof that not moving around is bad for you and a revelation that you're probably tying your shoes wrong.
• ShellMenuNew cleans up that "new" menu in Windows (About time)
• Add Chrome-like incognito mode to Firefox
• Keeping your muscles inactive for too long hurts your health, regardless if you exercise (Nooooo!!)
• Circle dock gives you shortcuts centered around your mouse
• Believing you can be smarter makes you smarter
• The best tech tools to keep in touch
G/O Media may get a commission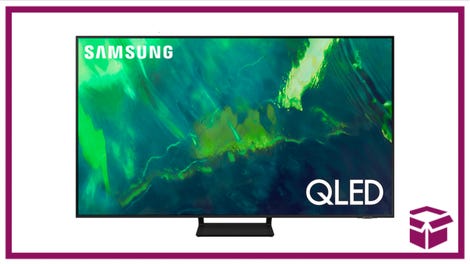 35% off
Samsung Q70A QLED 4K TV
Save big with this Samsung sale
If you're ready to drop some cash on a TV, now's a great time to do it. You can score the 75-inch Samsung Q70A QLED 4K TV for a whopping $800 off. That knocks the price down to $1,500 from $2,300, which is 35% off. This is a lot of TV for the money, and it also happens to be one of the best 4K TVs you can buy right now, according to Gizmodo.
• The world's most boring video teaches you how to tie your shoes correctly
• Make a minimalist desktop for productivity
• Make a PDF from any URL