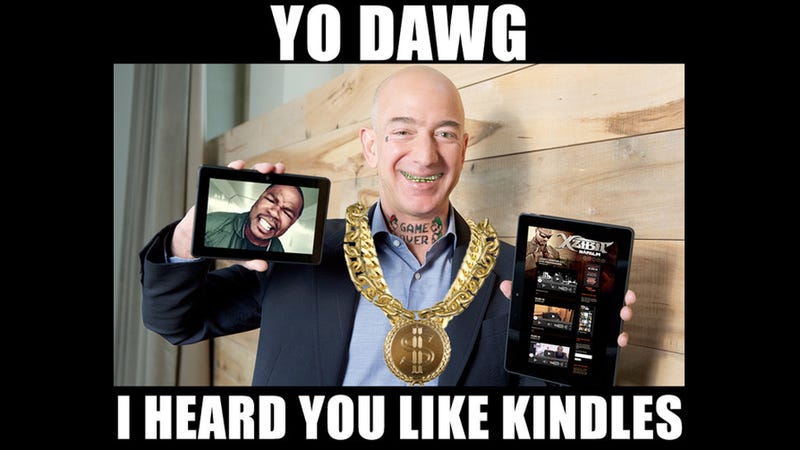 Last week, we asked you to show us why Jeff Bezos was smiling. And boy does he have a lot to smile about.
Surprisingly, almost all of you kept things pretty PG! Didn't even know you had it in ya. Of course, some of the entries were a tad—er, disturbing. But true art is supposed to challenge you, after all, so kudos all around.
There was, however, one star that shined particularly bright, and that was the work of a one macmixing, which you can see above. Our ever-so-honorable mentions lie below, and you can check out the entries in their entirety in the comments of the original post. Don't be too hard on yourself if you didn't get a mention, though; you'll have another chance to show your stuff come 4pm today. So stay tuned.
---
By Tiroles
---
---
By Sanctuaire
---
By MasterBates
---